Engaged Learning
Grant Funds Gender Gap Research in Developing Countries
The grant funded field research for five IDEC students over summer 2016. Although they traveled to different countries, each student investigated what types of incentives encourage women to behave more competitively, the ultimate goal being to influence policies that bring more women into competitive labor markets. Their research will contribute to Prof. Cassar's larger project on the different modalities of competition between genders and designing policies that promote female economic empowerment.
"Research in developing countries is precisely the reason graduate students come to the IDEC program," Prof. Cassar said. "Through this direct, hands-on approach to learning, students gain invaluable experience which they can readily apply to finding jobs in nonprofit development institutions, internships at major economic and policy institutions and think-tanks, or to furthering their studies in graduate school."
Many students use their experience as the basis for their thesis, including Boris Jokic MA '17 and Miranda Lambert MA '17. Jokic, who studied differences between the way men and women compete in Bosnia's workforce, said completing his research would have been impossible without the financial assistance from Prof. Cassar's grant.
"It was very important for my studies and my thesis, and also for my future career. Thanks to this grant, I was able to do very demanding research on a very high level, and it gave me enormous professional experience."
Lambert, who studied the relationship between gender and competition in Medellin, said, "The opportunity not only gave me a solid thesis, but allowed me to work with people in a culture completely different from my own while also improving my Spanish communication skills."
Aminata Cissokho MA '17 traveled to Togo to research whether children's welfare makes women behave more competitively. Cissokho grew up in Togo, and she said she could not begin to describe what the opportunity to pursue research in her home country meant to her.
"I always wanted to understand the behavior of people under different circumstances, especially why, with globalization, there is still this strong gender stratification," she said.
With the funding from the Charles Koch grant — which continues through May 2017 — Cissokho was able to return to Togo in December to continue her field research. Jokic, Lambert, and the other students supported by the grant will be busy analyzing their field data and authoring papers until May.
As Prof. Cassar said, field research abroad makes students so much more competitive when they enter the job market or pursue PhD programs. Grants such as the Charles Koch Foundation's are so valuable precisely because they make these experiences possible. Prof. Cassar is currently applying for new grants to support student field research in 2017.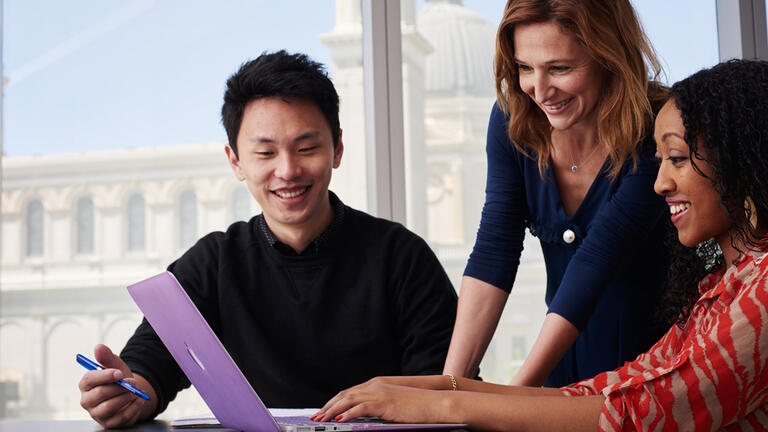 Professor Alessandra Cassar