Faculty & Staff Achievements
Breath As Experience: A Collaborative Research-Performance Project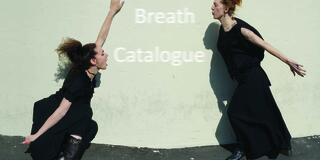 Megan Nicely recently presented Breath Catalogue, a collaborative research-performance project with artist and scholar Kate Elswit, data scientist and interaction designer Ben Gimpert, and composer/musicians Daniel Thomas Davis and Stephanie Griffin, at San Francisco's Fort Mason Center.
The project combines choreographic methods with medical technology to externalize breath as experience using prototypes of breath monitors from the San Francisco-based startup Spire.
She also published "Choreographing the City: Techniques of Urban Walking" (Liminalities 11:2) and a review of The Choreographic by Jenn Joy (TDR: The Drama Review, forthcoming). She is currently co-editor of the Critical Acts section of TDR.
Nicely is an Assistant Professor, as well as the Program Coordinator, with the Dance program in the Performing Arts and Social Justice Department.