Campus Life
New Lone Mountain Dining Hall Serves Food With a View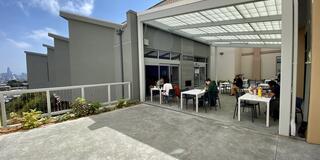 "I'm obsessed with the view," said Norman Feng, a third-year nursing student.
"It's like opening a restaurant — everything is brand new and there is so much room to try things out," said Paul Arenstam, senior executive chef for Bon Appétit, the food vendor on campus.
The new dining hall on Lone Mountain, called the Open Door, is getting good reviews from students.
When developing menus for the new hall, which occupies the space where Wolf and Kettle once stood, Bon Appétit paid close attention to student wants, including dietary variety and local and sustainable sourcing, Arenstam said.
"The menus will evolve as long as the student body is evolving," he said. "Right now the dishes are mostly Indian and pan-Asian. The other day we made an Indian chicken with a cashew, tomato, and onion base with a full range of spices, so there was lots of heat, but not overwhelming heat."
Natalie Nelson, an undeclared first-year student, said, "Honestly, the grilled cheese is better up here, and I really love the tofu banh mi."
Nelson also loves looking out the window. "I can't believe how scenic the view to the bay is," she said. "And you can see downtown from Koret Lodge."
Koret Lodge, the dining pavilion about 20 feet east of the dining hall, is open for seating but not yet for dining. "We're still waiting for the beer and wine license to be approved," Arenstam said.
The lodge will serve beer and wine to guests 21 and over and will offer an "Italian aperitivo menu with Roman-style pizza," he said. "I hope it can be a place for mixing between students and faculty."
Rosalie Johnson, a senior sociology major, said of the Open Door, "I can definitely taste a difference between the food up here and the food on the main campus. I'm not sure if that's because the food is actually better or because the menu is smaller."
Image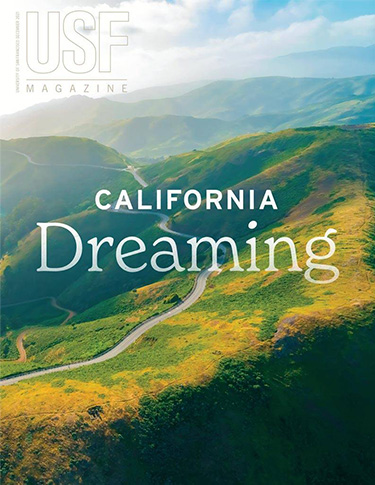 Featured in USF Magazine
This USF News story was published in USF Magazine, where you can find feature stories about university life, alumni Class Notes, and information about events at USF.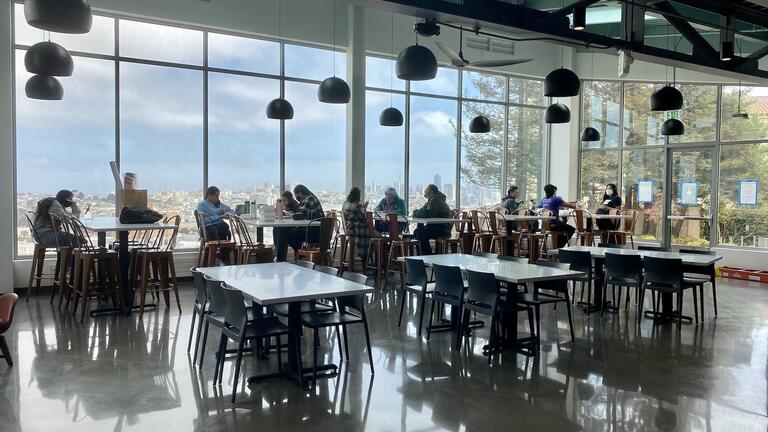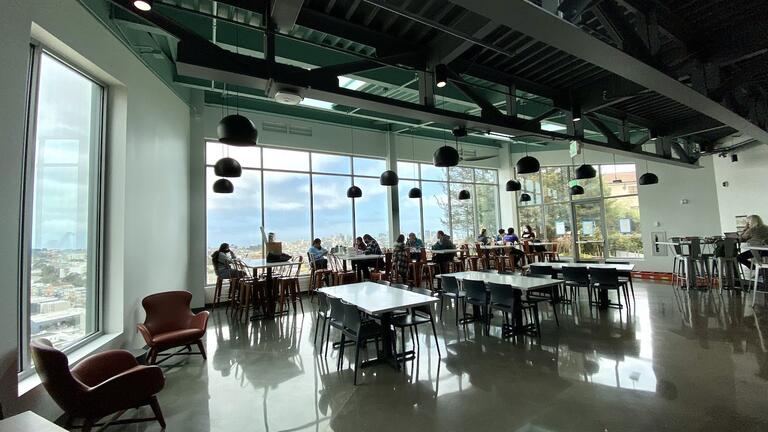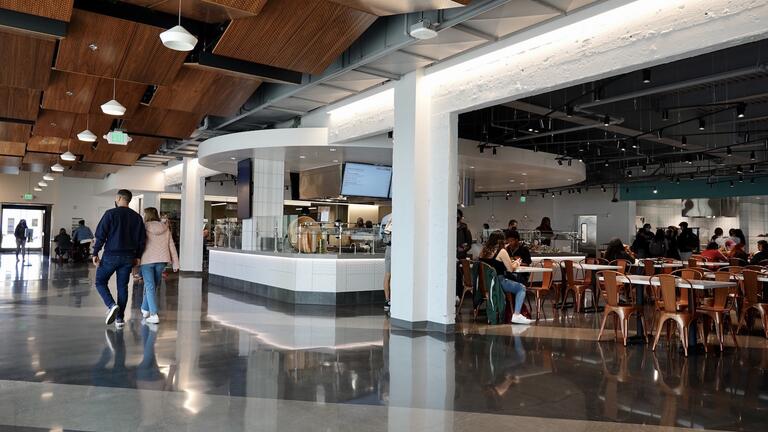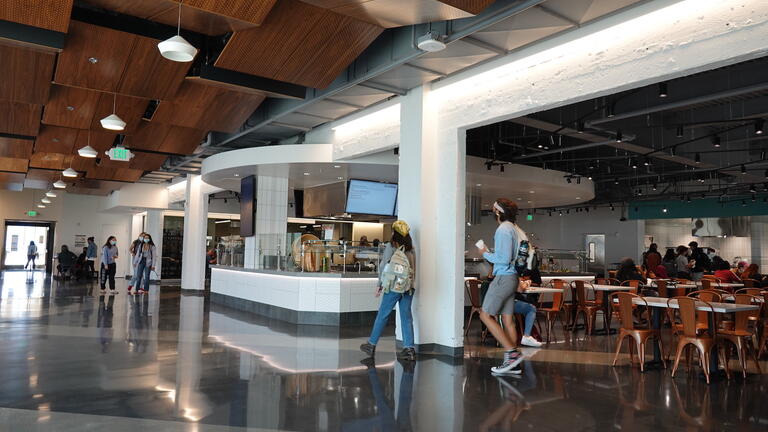 Koret Lodge is open for seating but is not yet serving food or drink as it awaits a license to serve beer and wine.
Students enjoy the views of downtown San Francisco in Koret Lodge.
The new dining area on Lone Mountain is called Open Door.
Students stop by the Open Door, the new dining area on Lone Mountain.