Alumni
Recent Chemistry Grads Go On to Jobs, Graduate Schools, and Other Positions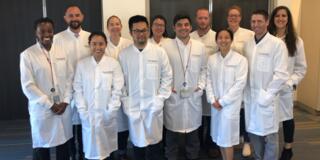 Several recent BS Chemistry grads now have jobs in education, industry, government, or academic labs, and many of our recent BS graduates are now in graduate school pursuing advanced degrees in chemistry and related fields. Learn about their next destinations below.
Gabrielle Servito '19 is now working as a lab scientist in the Weill Institute for Neurosciences at UCSF
Jessica Arbitman '18 has taken a position as an analytical research associate at Lygos, Inc. in Berkeley, CA
Jonathan Shezaf '19 is now teaching high school chemistry and biology at ICA Cristo Rey Academy in San Francisco. For fall 2020 he has been accepted to numerous chemistry PhD programs, including UC San Diego, UC Davis, University of Texas – Austin, and NYU
Queenie Lin '19 is a research associate at AstraZeneca
Dakota Tan '19 is working as a case manager at Genentech
Fadya Binyameen '18 is now a staff research associate in the Department of Psychiatry at UCSF
Megan Farley '18 is working as a forensic toxicologist at the San Francisco Office of the Chief Medical Examiner
Cedric Lozano '18 is a research associate in the Institute for Neurodegenerative Diseases at UCSF and has been accepted to the chemistry PhD programs at Scripps Research Institute and Caltech for fall 2020
Dillion Zwahlen '18 is a lab technician at JMLord Inc
Lyle Ureta '19 is now attending the School of Pharmacy at USC
Justin Azar '19 is pursuing a PhD in neuroscience at Columbia University
Philip Lampkin '19 has started the chemistry PhD program at the University of Wisconsin, Madison
Ramsess Quezada '18 is in the chemistry PhD program at the University of Washington
Sophi Todtz '19 began the chemistry PhD program at Loyola University Chicago
Cameron Michel '18 is in the Peace Corps, currently working in Tanzania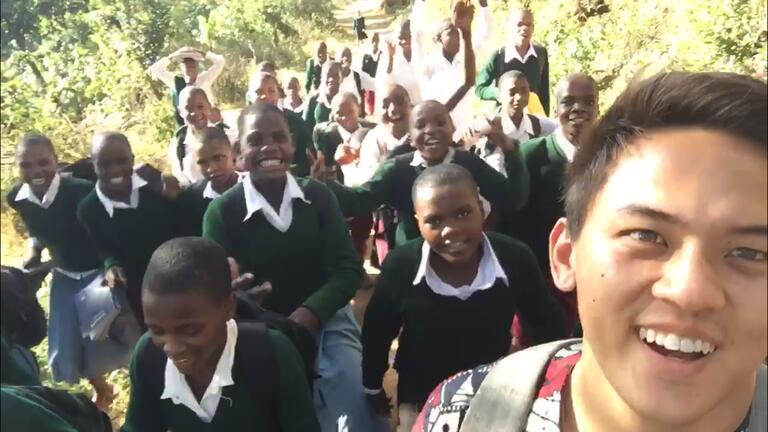 Cameron Michel '18 (foreground) with his students at his Peace Corps position in Tanzania, 2019.