Giving
Educating Global Learners and Leaders with a Gift of $1.5 Million
Richard Blum, philanthropist, investment banker, and husband of Sen. Dianne Feinstein, has pledged $1.5 million to the university to foster global education, a cause close to his heart.
The gift will launch the Privett Global Honors Scholars Program and fund student support for global study, internships, and research fellowships abroad, curriculum innovation, and support for faculty, all with the goal of educating and graduating globally, ethically minded students.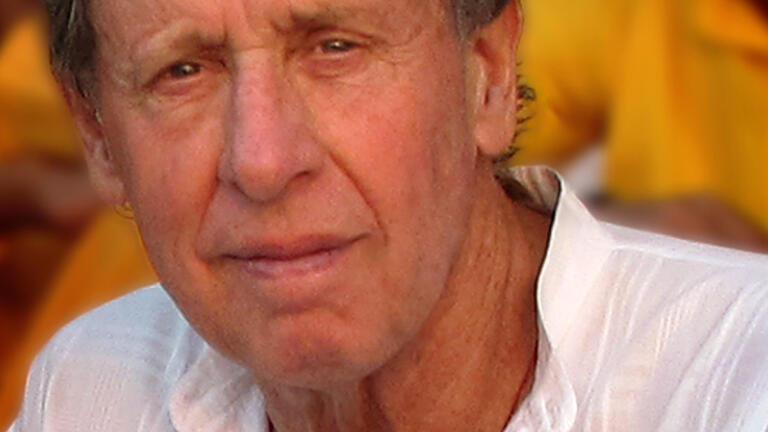 "If you look at the problems we have today with the parts of our society, people don't like each other and find reasons to be resentful or actually harm each other — it's horrible," Blum said. "Somehow we need a global understanding that can end it. I don't know if we can ever fully eradicate the harm, but maybe we can at least marginalize it. The best way to do it is through education and understanding." 
Paying it Forward — A Globally Minded Experience
Blum himself studied abroad in 1957 at the University of Vienna. It was the first time he had traveled outside of the United States, and as he traveled throughout various countries he witnessed the impact of global poverty firsthand. In the years following his study abroad trip, Blum traveled to the Himalayas and was inspired by the culture and the people he met throughout his journey, and shocked by the poverty in which he saw many living. Blum later founded the American Himalayan Foundation, which has worked to build hospitals and schools in Tibet and Nepal. He also started the Blum Center for Developing Economies, giving students at his alma mater, the University of California, Berkeley, the chance to immerse themselves in developing cultures and work on projects to raise living standards in areas of poverty.
His gift to USF supports the creation of the Privett Global Honors Scholars Program furthering his work to open doors for students to experience and immerse themselves in different cultures. His hope is that the students will go on to create a more ethical, just world and solve issues with a globally minded approach, just as his experience abroad inspired him.
"I hope any student involved in this program will have a similar experience to the one I had," Blum said.
Higher Education's Role in the Greater Picture
Blum became connected with the University of San Francisco through former university president Rev. Stephen A. Privett, S.J., for whom the new global honors program is named. The two worked to secure scholarships for Sherpa students from Nepal, providing for a high-quality education. In 2007, Blum pledged $1.25 million to endow the Richard C. Blum Chair in Asian and Himalayan Studies and also funded scholarships that supported four USF undergraduate students from Nepal, all from Sherpa families.
"The future of our country — the future of our planet, really, is in higher education," Blum said. "The University of San Francisco is in a unique way able to provide a quality education for a part of the population that may not have been offered by other places. The university and the Jesuits are very focused on helping individuals."
The Privett Global Honors Scholars Program will be housed in USF's new Honors College to further the opportunities available for these scholars to gain global experience to bolster their knowledge and education in pursuing a degree they're already passionate about.
"Mr. Blum's generosity and support for immersive global education put our university in a position to continue to offer meaningful opportunities for students to gain experience and graduate ready to become ethically-minded, well-rounded global leaders," said Rev. Paul J. Fitzgerald, S.J., president of USF. "Graduates of USF and the Privett Global Honors Scholars Program will be equipped to move the needle on global issues in meaningful ways."
To learn more about supporting the Honors College and global immersion programs contact Rachel Cannon, Director of Development, Arts and Sciences at (415) 422-4913 or rcannon@usfca.edu.
Global education and immersion opportunities allow USF students to expand their undergraduate experience beyond the city and become ethically and globally minded students and citizens.