Campus Life
Campus Construction Projects Approach Completion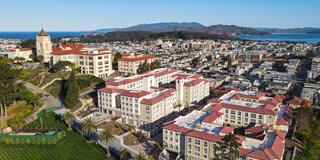 Transformation continues on the Hilltop. With furniture on order and internet up and running, Lone Mountain's new East Residence Hall will be ready for occupants by August.
The Lone Mountain dining hall will be open then too. Students, faculty, and staff will be able to use a remote ordering system to pick up meals there.
Down the hill, the Sobrato Center has a new entrance across from the University Center, and also a hall of fame, the Museum of Social Change Through Sport, and a space that serves as a VIP area during games and as classrooms and meeting spaces at other times. The renovated center has a scheduled completion date of early June.
Finally, the Innovation Hive inside Harney Science Center is slated to be completed in July, with the Facilities Management office working with San Francisco's Department of Building Inspection for approvals.
New Views from Lone Mountain from University of San Francisco on Vimeo.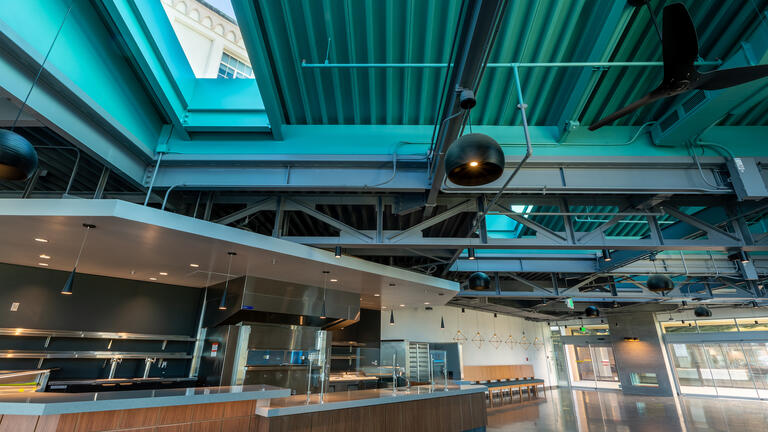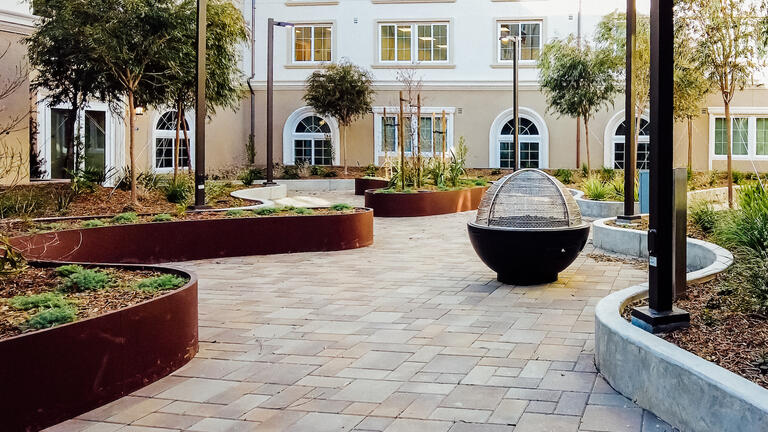 Inside the new dining hall on Lone Mountain
The courtyard at East Residence Hall