Engaged Learning
Alumna, Grad Student Curate Campus Exhibits
Undergrad alum Madeline Warner '15 and Nell Herbert MA '16 had the unique opportunity to curate two exhibits currently on view at USF's campus. During the event, "Curators in Conversation: On the Making of 'Adjacent Shores' and 'Mapping The East,'" the two discussed what they learned about the curatorial process and the invaluable support they received from faculty.
The Curatorial Process
Being new to the curatorial process, Warner and Herbert said their projects were great learning opportunities. In particular they learned a lot about the nuts and bolts of planning an exhibit, from designing the layout to writing accompanying text to installing the artwork. Herbert added that she discovered some universal questions every curator has to answer, such as what will the exhibit be about, whose voice will be presented, and which experts can offer assistance.
Working out the answers to these questions was a rewarding experience. It made me feel a deeper connection to the artwork itself.
They each worked closely with their professors, who they said offered invaluable insight into the curatorial process. Warner commented that she doesn't think the layout for "Mapping the East" would have been as successful without the input of Professor Catherine Lusheck.
"We want to thank our mentors for seeing us through these projects," they said. "We're both so grateful for the opportunity to work on these exhibits."
The Exhibits
Warner, who graduated as an Arts History/Arts Management major last spring, curated the exhibit "Mapping the East," which features the imaginative 16th and 17th century maps and guidebooks designed by European cartographers. Her inspiration for the exhibit was the ways these maps reflect the culture, values, and interests of their European makers, as opposed to the Asian countries they're meant to depict.
Herbert's exhibit, "Adjacent Shores" also concerns cartography, but approached through contemporary art rather than historical objects. For the exhibit, USF commissioned two San Francisco based artists — Jennifer Starkweather and Amanda Hughen — to create artwork in response to an 18th century Japanese world map. The artists interviewed USF community members about their stories of the Pacific Ocean to create a body of work that explores the connection between memory and place.
Curating contemporary artwork gave Herbert, a graduate student in the Museum Studies program, the unique opportunity to visit the artists' studio, see their work in progress, and get their input on the show. Herbert said it offered her a new perspective on what curating can be like.
Working with the artists was a really rewarding part of the process.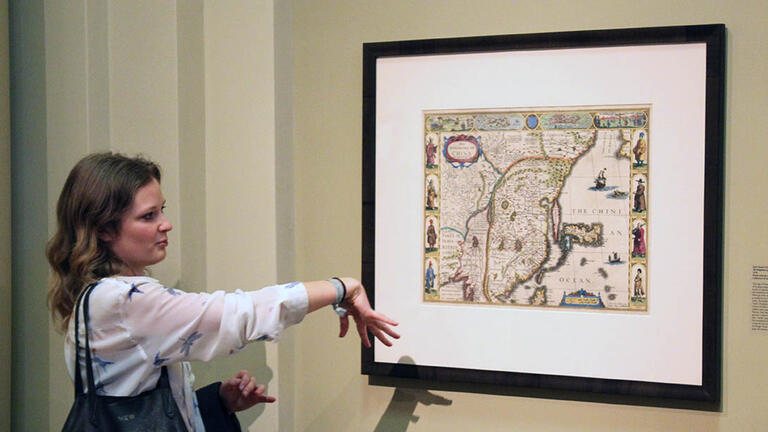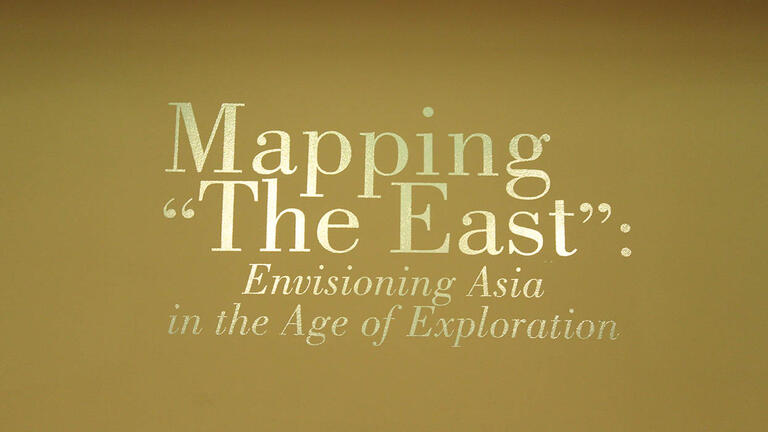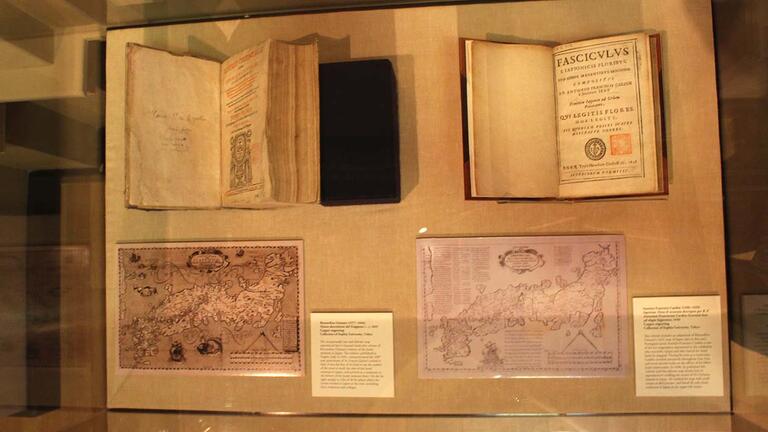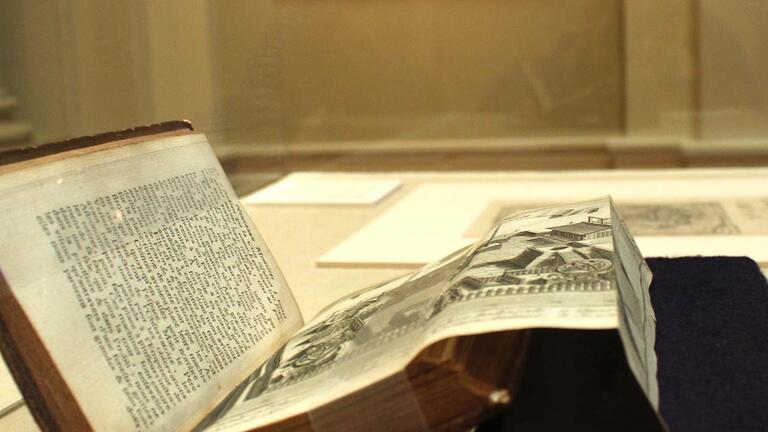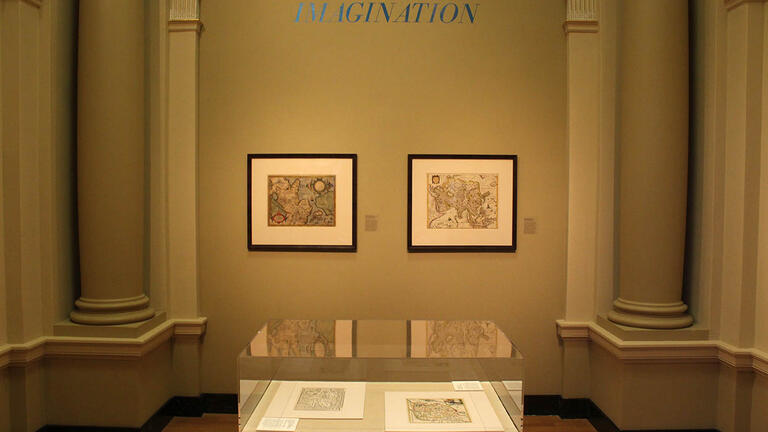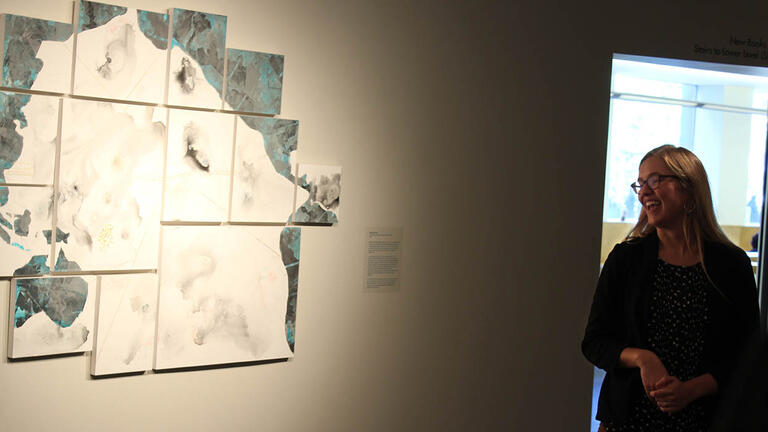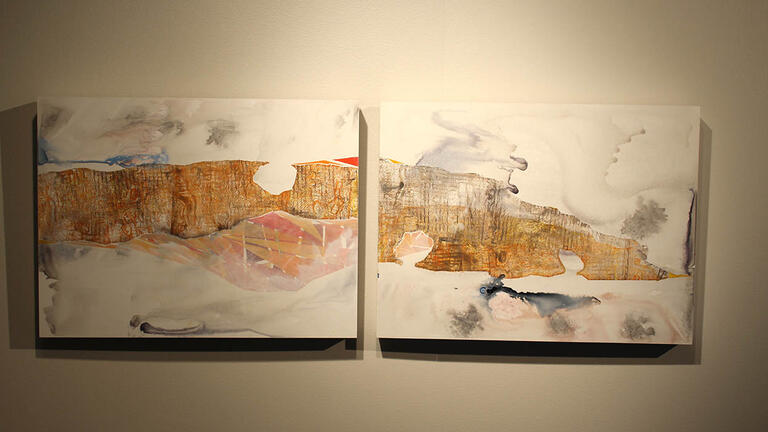 Madeline Warner leads tour of 'Mapping the East' exhibit
'Mapping the East' exhibit
'Mapping the East' exhibit
'Mapping the East' exhibit
Nell Herbert leads a tour of the 'Adjacent Shores' exhibit
'Adjacent Shores' exhibit