SCHOOL OF MANAGEMENT
Autonomous Vehicles and the City Initiative
How will smart mobility and automation impact our cities? What kind of policies do we need to ensure sustainable and just outcomes?
Imagining the Future of Mobility
Our Autonomous Vehicles & the City initiative focuses on bringing together national leaders in business, policy, and academia to dialogue how we can innovate cities in the new mobility future. Since 2017 we have hosted a range of international dialogues focusing on the many ways that technology and innovation are reshaping how we move through our cities and to explore how they can be used to serve diverse populations and help global cities meet climate goals.
Our cutting edge research and events have offered a window for public and private entities to collaborate on new economic models and management strategies that cross the public and private section — touching on the topics such as data, accessibility, land use and design, the environment, the future of transit, clean energy, participatory governance, and many more.
Annual Symposium
Who are the innovative cities and companies exploring automated solutions for the future of sustainable and socially just cities? Catch a glimpse of our symposiums to find out more.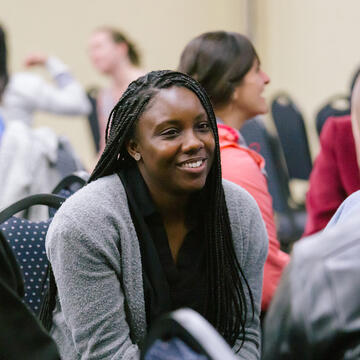 Groundbreaking Research
Autonomous Vehicles and the City research breaks new ground in planning, design, and management of sustainable and just urban systems. We focus on topics ranging from:
autonomous vehicles & systems
optimized freight movements and solutions for aging/inadequate infrastructure
travel behavior and smart mobility
lean energy
alternative fuels
climate change
Our deep expertise in urban networks, street planning and design, and transportation operations and planning set our center apart from others. This includes work on a first-of-kind pilot rider program with Cruise LCC exploring how autonomous vehicle (AV) service can fill transportation gaps for student riders during late night hours when transit is less frequent, work developing mobility strategies for global organizations, and groundbreaking work in blockchain and distributed autonomous organizations (DAOs).
Sponsorships
Sponsorships support our events and research along with the University of San Francisco mission to promote academically rigorous, socially responsible learning with a global perspective that educates leaders who fashion a more humane and just world. Please email us at avcity@usfca.edu if you have interest in partnering.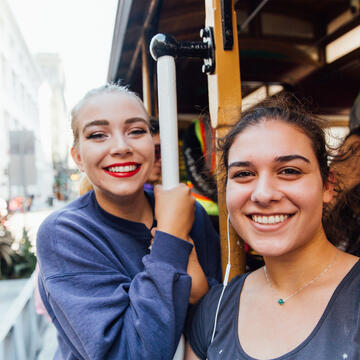 Autonomous Vehicles and the City Initiative
101 Howard Street
San Francisco, CA 94105