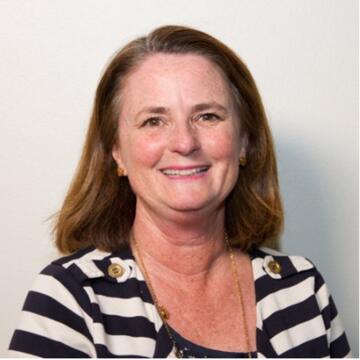 Lisa Sabatini
Assistant Professor
Biography
Lisa is a proud triple USF Don earning her BSN, MSN and DNP from USF SONHP. She has over 38 years of healthcare experience in clinical, education, and leadership. She is active in the USF Alumni Association and is an active member of many nursing organizations. She was instrumental in establishing simulation at SONHP and has spoken locally, regionally, and nationally on simulation.
Expertise
Simulation
Medical-surgical nursing
Public health nursing
Leadership
Appointments
Co-Chair, Bay Area Simulation Collaborative, current
Vice-Chair, BSN Simulation Committee, current
Vice-Chair, BSN Department, 2016-2018
Education
University of San Francisco, SONHP, DNP, 2015
University of San Francisco, SONHP, MSN, 2008
University of San Francisco, SONHP, BSN, 1983
Prior Experience
Director of the Clinical Performance and Simulation Center USF SONHP
Director of Hospital Supplemental Staff, Visiting Nurse Association
Director of Nursing for Olsten
Staff Nurse Stanford Hospital
Staff Nurse Peninsula Hospital
Awards & Distinctions
USF Alumni Association Alessandra Service Award Recipient, 2013
Deans Medal for Professionalism in Nursing, 2008
Selected Publications
DeNatale & Sabatini ( 2013). Students promoting healthcare practices in Belize. Nursing 2013, 60-63.