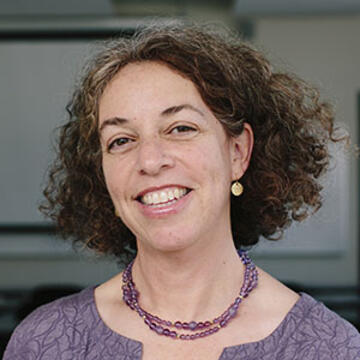 Kelly L'Engle
Associate Professor, Director of the MPH-Behavioral Health concentration
Biography
Dr. Kelly L'Engle is a social and behavioral health scientist with 25 years experience in research and program development in the health sector.
She joined the faculty of the Population Health Sciences Department in the School of Nursing and Health Professions at the University of San Francisco in August 2015. She has served as department chair and program director and teaches classes in program planning and evaluation, health communication, adolescent health, research methods, and applied practice experience.
From 2007–15, she served as a senior scientist at FHI 360, where she led and partnered on front-line population health research and program development in cross-cultural and global settings. Dr. L'Engle is expert in developing, testing, and evaluating health behavior interventions and communication programs globally, and she is a leading expert on mobile health technologies and research.
Expertise
Adolescent Health
Reproductive Health, HIV and STIs
Health Communication and Design
New Media and Technologies
Substance Use
Interventions
Global Health and Populations
mHealth
Education
Ph.D. Health Behavior and Health Education, Gillings School of Public Health, University of North Carolina at Chapel Hill, NC
MPH, Behavioral Sciences and Health Education, Rollins School of Public Health, Emory University, Atlanta, GA
BA, Development Studies (Sociology), Brown University, Providence, RI
Prior Experience
FHI 360, Scientist
World Health Organization, Consultant, Member, Mobile Technical Evidence and Review Group (mTERG)
University of North Carolina Chapel Hill, Project Director Teen Media
mHealth Working Group, Advisory Board
Porter Novelli, Communications Researcher
Larkin Street Youth Center, HIV Educator
Awards & Distinctions
Association for Education in Journalism and Mass Communication, Communication Theory and Methodology Division, Top Paper Award (3rd place) for "Evaluating a sexual health text message service using short message service (SMS) surveys with adolescents" (2016)
African Development Bank, eHealth Award in "Delivering Health Services," for Mobile for Reproductive Health (M4RH) (2013)
Katerva Finalist for Gender Equality, for Mobile for Reproductive Health (M4RH) (2012)
Women Deliver 50 Most Inspiring Ideas and Solutions for Women and Girls in "Technology and Innovations," for Mobile for Reproductive Health (M4RH) (2012)
International Communication Association, Health Communication Division, Top 3 Paper Award for "Adolescents' sexual self-concepts and media use patterns: implications for sexual health communication" (2007)
Selected Publications
L'Engle, K., Sefa, E., Adimazoya, E. A., Yartey, E., Lenzi, R., Tarpo, C., Heward-Mills, N. L., Lew, K., Ampeh, Y. (2018). Survey research with a random digit dial national mobile phone sample in Ghana: Methods and sample quality. PLoS ONE, 13(1): e0190902.
Ampt, F., Mudogo, C., Gichangi, P., Lim, M., Chersich, M., Jaoko, W., Temmerman, M., Laini, M., Comrie-Thomson, L., Stoove, M., Agius, P., Hellard, M., L'Engle, K., Luchters, S. (2017). WHISPER or SHOUT study: Protocol of a cluster-randomised controlled trial assessing mHealth sexual reproductive health and nutrition interventions among female sex workers in Mombasa, Kenya. BMJ Open, 7: e017388. doi:10.1136/bmjopen-2017-017388
L'Engle, K. L., Plourde, K. F., Zan, T. (2017). Evidence-based adaptation and scale-up of a mobile phone health information service. mHealth, 3:11. doi:10.21037/mhealth.2017.02.06
Willoughby, J. F., L'Engle, K. L., Jackson, K., Brickman, J. (2017). Using text message surveys to evaluate a mobile sexual health question-and-answer service. Health Promotion Practice, ():1-7. doi: 10.1177/1524839917691945
Ippolito, N. B., L'Engle, K. L. (2017). Meets us on the phone: mobile phone programs for adolescents sexual and reproductive health in low- to middle-income countries. Reproductive Health, 14(1):11. doi: 10.1186/s12978-016-0276-z. Review.