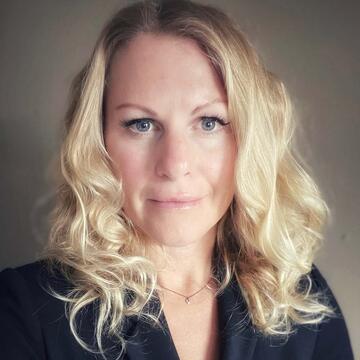 Alicia Kletter
Assistant Professor
Biography
Alicia Kletter recently completed her Doctor of Nursing Practice here at the University of San Francisco with emphasis as a Psychiatric Mental Health Nurse Practitioner. Her professional background includes 22 years as a nurse and family nurse practitioner with much of her career spent working with substance use disorders including methadone and buprenorphine maintenance. She further specialized within this field when she was the director of the City of San Francisco's perinatal opioid use disorder clinic, working in in tandem with city providers to treat perinatal opioid use disorder.
Alicia has developed and widely presented education and training related to perinatal opioid use disorders and methadone maintenance for numerous agencies and disciplines, including nursing, law enforcement, family nursing courses, and social service agencies. She has worked extensively with students, community workers, and students in BAART internships. In 2022, along with her husband, she was the featured presenter at the SONHP's Crawford Lecture.
Expertise
Addiction medicine
Perinatal opioid use disorder
Education
USF, DNP Psychiatric Mental Health Nurse Practitioner, 2022
Samuel Merritt University, MSN Family Nurse Practitioner, 2004
Rensselear Polytechnic University, BSN Biochemistry/Biophysics, 1999
Prior Experience
Adjunct Professor, USF, School of Nursing and Health Professions
Adjunct Professor, Samuel Merritt University, School of Nursing
Program Director, Family Addiction Center for Education and Training
Staff Nurse, Emergency Room, Highland Hospital, Alameda County Medical Center
Awards & Distinctions
2022 Crawford Lecture Presenter "Opioid Use Disorder: Hope for Healing"