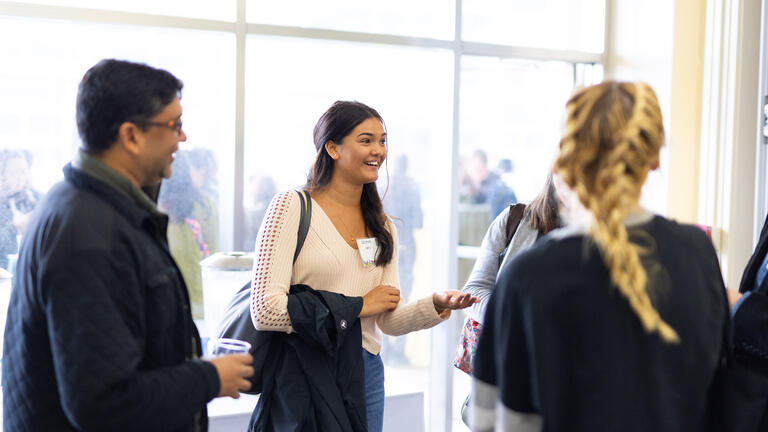 International Studies, MA
Program Overview
The 34-unit Master of Arts in International Studies program provides a comprehensive perspective on international issues, including globalization, development, peace and conflict, human rights and international law. It prepares students for careers in international affairs, including non-governmental organizations, foreign service, and international organizations.
The International Studies program is a two-year, 34-unit program that begins each fall and consists of the following:
Elective and skills courses
A research methods course
Final capstone thesis or applied project
Internship
Proficiency in a language other than English
Summer fieldwork and research opportunities are available
I was drawn to MAIS not only because of its location in San Francisco, but for the interdisciplinary nature of the program. It gave me the chance to learn about five different subjects (I chose Political Science, Anthropology, Economics, Language, and History) and let me discover how they were all interrelated."
Andrew Che '16
Sample Program Timeline
Year
Fall
Spring
Year 1

Critical Social Theory in Global Perspective

Concentration required course

Graduate Writing Seminar

Research Methods and Project Design

Concentration elective I

Concentration elective II

Year 2

Concentration elective III

Skills courses (two 2 unit or one 4 unit)

Capstone (thesis or applied project, one-on-one-with advisor)
Internships
You will participate in a 120-hour minimum internship experience. Program staff, faculty, and the Career Services Center can help you find an internship related to your interests and expertise. You can intern at an organization anywhere in the world. Typically the internship is completed in the summer between the first and second year of study.
Language Proficiency
Language skill is critical for success in the field of international studies. By the completion of the MAIS Program, you will be required to show proficiency in a non-English language at intermediate level two (fourth-semester language course at USF). You can do this through previous undergraduate coursework, passing a language exam at USF, or completing a fourth-semester language course.