Equipped to Lead and Succeed
Workshop Promotes Career Development for Asia Pacific Studies Students
On February 8, 2019, the USF Center for Asia Pacific Studies presented, "How to Market Your Unique Skill Set and Land a Job Working with Asia," another workshop in the Center's series designed to promote the career development of students in Asia Pacific Studies. The Center invited students in Asian Studies, International Studies, and the MA in Asia Pacific Studies programs to participate in the day-long workshop, free of charge. "Our goal is to help students in Asia-related, interdisciplinary programs learn how to better market their unique skill set. Their knowledge of Asian languages as well as the histories, cultures, and economies of the region, make them a valuable asset for companies working with and in the Asia Pacific region. However, when applying for jobs, these students are often overlooked as employers tend to favor applicants with degrees in business. This workshop will teach students how to showcase their experience and to get that all important first interview," said Melissa S. Dale, Executive Director of the Center for Asia Pacific Studies. Timing the workshop for early February, the Center aims to get students thinking about applying for jobs during the first wave of applicants, rather than in May or after graduation.
Image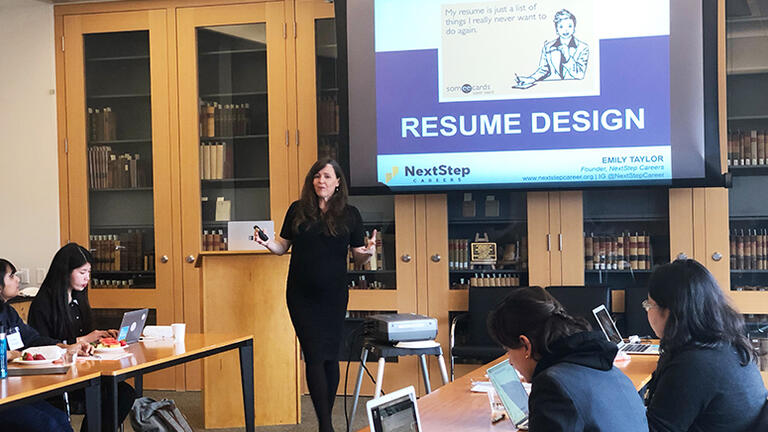 At the workshop, Emily Taylor, founder of Next Step Careers, shared her industry knowledge on how students can best market themselves, navigate the hiring process, and land interviews. Starting with resume design, Ms. Taylor coached students on how to showcase their individual talents, ranging from education to work experience gained in internships and jobs. With software scans now becoming the norm for many job searches, Ms. Taylor taught students tips to transform their resumes, to pass recruiting software scans, and ultimately to impress hiring managers. In addition, students learned important networking techniques and how to best utilize LinkedIn to connect with alums and gain traction with companies.
Image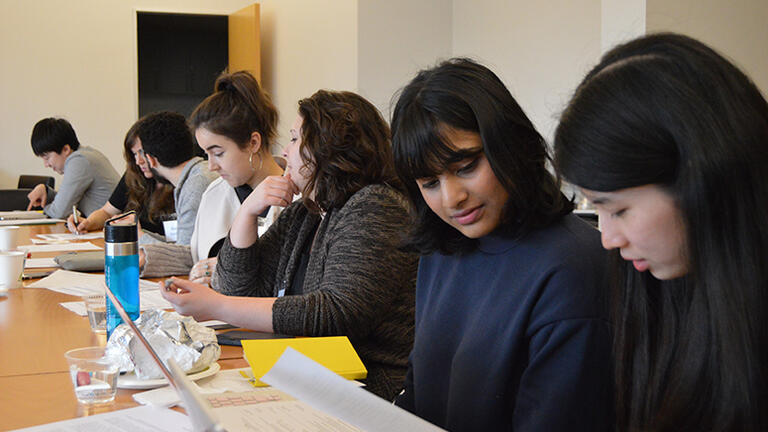 In the afternoon, Ms. Taylor offered individual consulting sessions with students where she reviewed and discussed ways to improve their resumes and cover letters. Students learned techniques for placement of important information and how to create text that emphasizes the results and benefits they would bring to their employers. These meetings encouraged students to think of the value they bring to an organization and how-to best market themselves and maximize their potential. Ana Aguirre, MA in Asia Pacific Studies program (class of 2019), commented, "It was an excellent experience to have an expert guiding our professional development. I am delighted to have received career development support from the Center, the MAPS program, and Ms. Taylor. My resume got upgraded in a minute and I am confident it will now help me reach my professional goals."
Image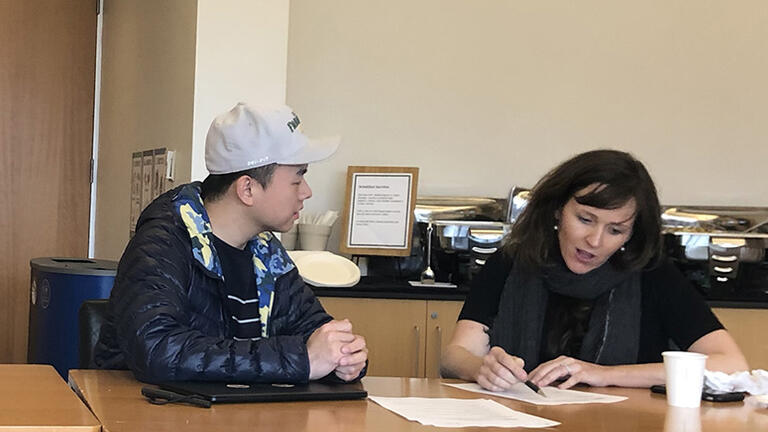 The Center is currently planning a panel discussion designed to teach students best practices for doing business with China. The April panel will feature industry experts speaking about their experiences working with and for Chinese businesses and organizations and offer suggestions for students just starting out in their careers. To learn more about this and other workshops in the career development series, students are encouraged to sign up for the Center's social media accounts : @USFCtrAsiaPacific and @center4asiapacusf.