Faculty & Staff Achievements
USF Sociologist Wins Guggenheim
In spite of being billed as "The Funniest Woman in the World" in her heyday and rising to become one of America's most recognized entertainers, even playing Carnegie Hall, the life and times of Jackie "Moms" Mabley has been almost entirely neglected by historians and writers outside of standup comedy circles.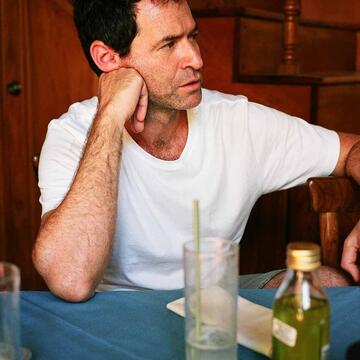 But, as the recent winner of a national Guggenheim Fellowship – created to support scholastic research and artistic creation – USF Professor of sociology Joshua Gamson intends to correct that by writing the first biography of Mabley. Gamson, who will take a semester or two away from USF to interview people who knew Mabley, said she's one of America's first female standup comedians, an early pioneer of social satire, and one of the most successful African American performers of her time.
"My plan is to revive Moms Mabley: to research her story extensively and to tell it as fully and beautifully as I can," said Gamson, whose most recent book The Fabulous Sylvester received rave reviews and won the 2006 Israel Fishman Book Award for nonfiction.
Among the highest paid performers on the vaudeville "Chitlin' Circuit," Mabley rode a counter-culture wave in the 1950s and 1960s by satirizing presidents, and tackling issues of male sexual power, and racism.
"I saw all you white folks goin' on the green light, so I thought the red light was for us," she was known to jest during one of her routines, after relating to the audience that she'd been pulled over by police in the Carolinas while driving her Cadillac.
Mabley, according to Gamson, made her observations by taking on the persona of a randy, tell-it-like-it-is, gravely-voiced granny in an oversized housecoat, undercutting the mammy – or homely, and matronly African American woman – stereotype common in the era.
"She was doing social-commentary standup long before it became the defining feature of American comedic performance – albeit with an integrationist flavor and buffered by her harmless-old-lady character," Gamson said.
Born in 1894, Mabley recorded 25 comedic albums and achieved crossover success with white audiences later in her career, appearing on "The Smothers Brothers Comedy Hour" and "The Tonight Show."
"Doing justice to the life of Moms Mabley will clearly not just involve uncovering the details of her private life, which involves family feuds, rapes, and racial conflicts, but bringing to life the larger cultural environments that made her and in which she made herself," including the Harlem Renaissance and the Civil Rights Movement, Gamson said.