Equipped to Lead and Succeed
Social-Minded Undergrads Network with Nonprofits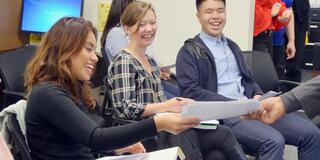 Ever since volunteering in the Tenderloin neighborhood of San Francisco with various USF programs, such as the Solidarity in Action program at the Father Alfred Center, and seeing and experiencing the way the work animates and reflects a given community, Hannah Bendiksen '18 has been interested in a career in the nonprofit sector. And when she found out that USF's Priscilla A. Scotlan Career Services Center was offering a "trek" to three local nonprofits, she jumped on the opportunity.
Taking advantage of USF's close proximity to San Francisco's many nonprofit organizations, USF's Career Services Center's Nonprofit Trek allowed students to visit potential employers' offices, make contacts, learn about internship and job opportunities, hear about company culture, and get a better understanding of various professional industries, according to Julia Hing, Associate Director of Employer Relations at the Career Services Center.
We wanted to give students new networking opportunities with employers and give them a chance to get off of campus to actually see working environments.
Helping to make the right career choice
This was particularly advantageous for Hannah. At the time the Nonprofit Trek was offered, she was in the process of interviewing for the Jesuit Volunteer Corps. So in addition to finding it interesting in general, she thought the trek could reveal the particular challenges and rewards of working for nonprofits, and thus be invaluable to her interview process.
"Each nonprofit worker at each organization admitted to the chaos and unpredictability of the nonprofit workplace," Hannah said.
They were honest about the challenges inherent to the work in a way that was not at all discouraging, and after seeing this in action, I am more interested than ever to work in an environment that requires resourcefulness, energy, and a good attitude.
Finding unique ways to gain internship experience
Another attendee, Emese Maklary '19, is getting her degree in psychology and thought nonprofits would be a great space for her to get solid experience in the field of psychology before she graduated. 
Actually, at the time of the trek, Emese had recently been offered a job at the Progress Foundation (one of the stops on the trek) as a relief counselor. This, in addition to working with Career Services as a student assistant, made attending this trek a no-brainer.
I am very excited about my new job with the Progress Foundation, and this trek gave me a chance to visit the company before I started and get a lot more information and insight into the company itself, as well as nonprofits in general.
"I also hadn't been on a trek yet," Emese added, "and as a student assistant with the career center I thought it would be great to experience it so I would be better able to inform students who were interested. All undergrad students should try to go to get more information on businesses they are interested in."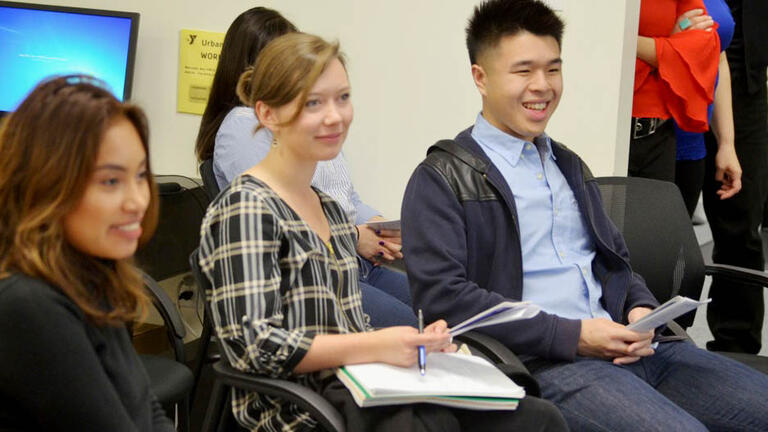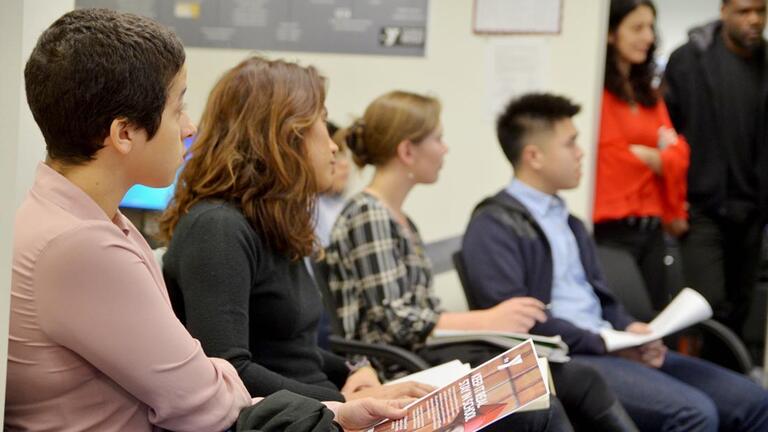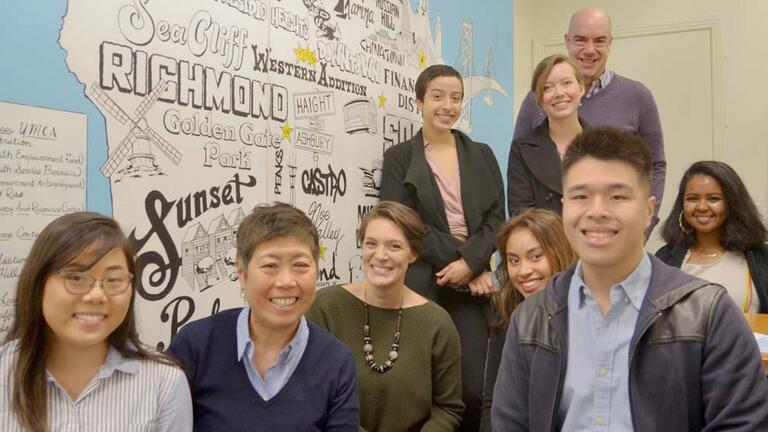 USF's Career Services Center's Nonprofit Trek attendees
USF's Career Services Center's Nonprofit Trek attendees
USF's Career Services Center's Nonprofit Trek attendees