Global Perspective
A Perfect Combination of Fun and Learning
Biotech's Academic Global Immersion trip to San Diego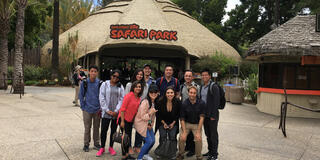 Each year the biotechnology program offers weeklong Academic Global Immersion (AGI) trips, which allow students to travel to biocluster cities across the world and meet face to face with CEOs and founders of leading biotech companies. The trips provide students a comprehensive look at the ins and outs of the biotech industry, everything from where the ideas begin at the lab bench, to the business process, to bringing a final product to consumers. Last summer the students visited San Diego.
One of the stops on the trip was the San Diego Zoo's Safari Park and its Institute for Conservation Research, where researchers are cryogenically storing samples from animals facing extinction with the hopes of being able to prevent such a fate. For Poojan Suri '17, this was the highlight of the trip.
"It was the perfect combination of fun and learning," she said. "A great example to see biotechnology in action. You see all these animals, learn about their upkeep, how they are bred, and how the institute is helping conserve them and their habitat and it puts all the technology in perspective."
Suri also said that seeing the ins and outs of several companies shed greater light on everything that she's learned in the classroom during her time in the program. "Everything from hard core science and technology, to fundraising, management, investment, venture capital, etc. We were exposed to all aspects of the industry and its relationship to academia. It always helps to hear people's stories firsthand, interact with them, and ask them questions that I ask myself daily while on a professional journey in the field of biotechnology. Talking to founders of companies helped me gauge what kind of training and education I would need to achieve my professional goals."
AGI destinations
On why San Diego was chosen as an AGI destination, Professor Moira Gunn, who organizes the AGI trips said, "When selecting bioclusters as candidates, I look at a history of scientific and technological innovation, a climate that is friendly to startups, and a record of success. San Diego is the number three biocluster in the United States when measured by startups and investments (after San Francisco and Boston). It has an extremely rich scientific base — from the Salk Institute to Sanford-Burnham-Prebys Medical Discovery Institute to UCSD, and more. It has an excellent start-up profile, and very supportive local industry organization."
Previous AGI trips have included Australia, the United Kingdom (London, Oxford, and Cambridge), Washington D.C., and Switzerland. Gunn said that "Switzerland has always been popular given its global orientation in the world of biotechnology — the World Trade Organization, World Health Organization, Roche headquarters, and Novaris headquarters." The next AGI trip is scheduled to be in Switzerland in May 2018.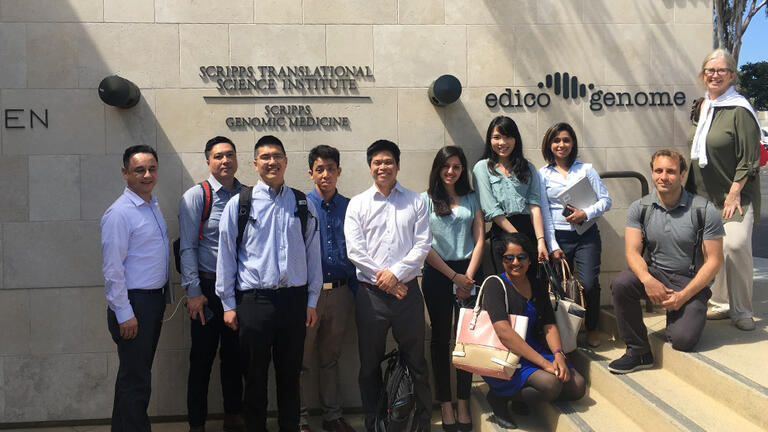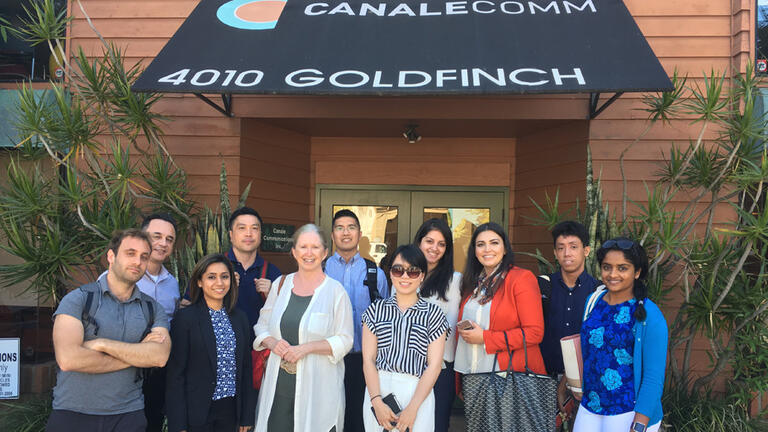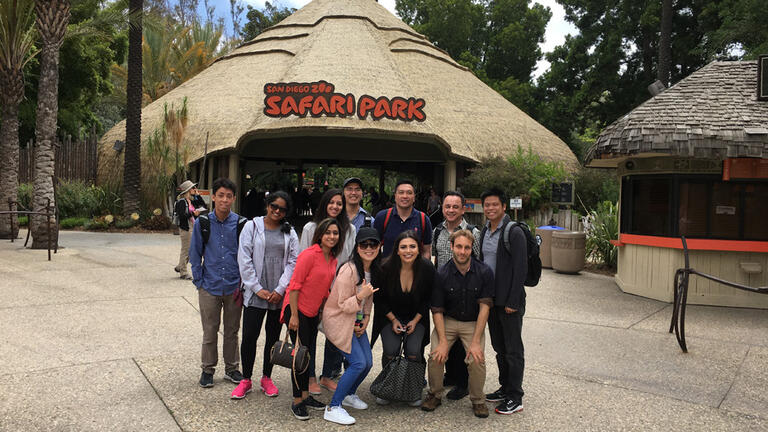 Biotech students at Edico Genome
Biotech students at Canale Communications
Biotech students at San Diego Zoo Safari Park