Global Perspective
Discovering Korean Beauty Secrets: Insights into the Latest Global Trend
On October 2, 2018 the USF Center for Asia Pacific Studies partnered with the Korean Consulate General in San Francisco to present the opening event for Korea Week 2018.
"Discovering Korean Beauty Secrets" brought together industry experts, influencers, and makeup artists to share the latest trends and insights about Korean beauty.
Image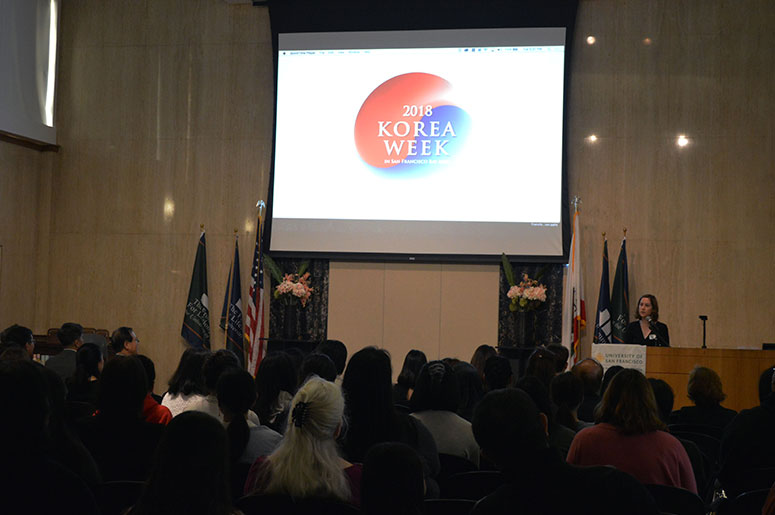 The sold-out event started with a video introduction from the Korea Tourism organization highlighting the beautiful scenery and exciting nightlife in Korea. It showcased Korean pop-stars, provided glimpses into everyday life in Korea, and ended with a hint of the new Korean trend going global: K-beauty.
Image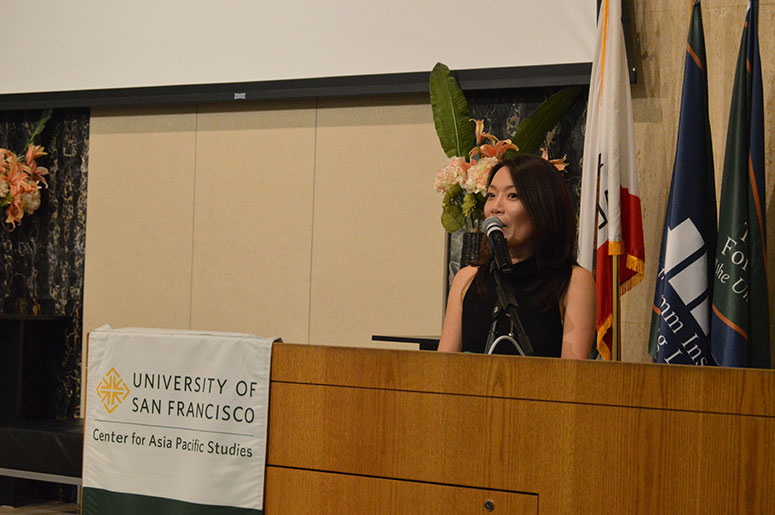 The first presenter of the evening was Sidney Beck, EVP, Chalogy, Saturday Skin. In her presentation, "Dial in For Saturday Skin - Discovering Korean Beauty Secrets," Beck shared the inspiration behind her company and how it has grown to now feature its products in department stores and drugstores around world. She also revealed her insights on how to design and market K-beauty products that cater to U.S customers.  Thanks to Beck's generosity, attendees each received a gift set containing samples of her products.
Image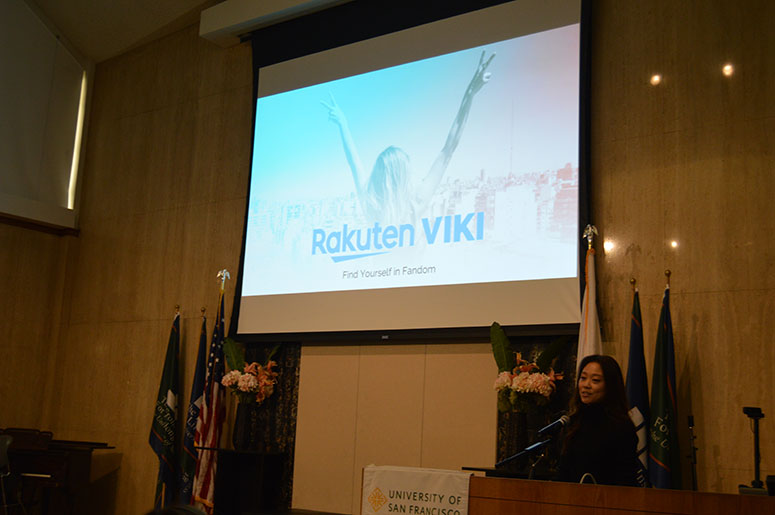 Clara Kim, Marketing Communications Manager, Viki, Inc. revealed the analytics behind K-pop and K-drama's influence on global beauty trends in her presentation, "Entertainment is Changing." Kim talked about how K-drama is influencing the sales of established cosmetic brands. For example, sales of YSL lipstick skyrocketed after the Korean actress, Jun Ji-hyun, wore its #52 shade in her TV show "My Love from the Star." Kim also showed the audience how Rakuten promotes Asian culture and works to break stereotypes about Korean beauty and Korean makeup.
Image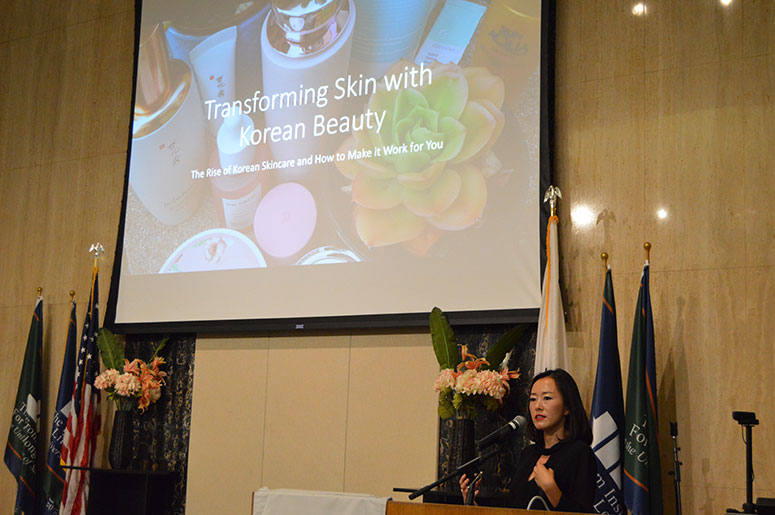 The third presentation featured Jude Chao, Director of Marketing at BeautyTap. Chao is the #1 K-beauty blogger in the San Francisco Bay Area. Chao offered a unique insider's view on how K-beauty products affect social media in her presentation, "Transforming Skin with Korean Beauty – The Rise of Korean Skincare and How to Make it Work for You."  Chao offered her thoughts on the famous "10 step approach" to applying K-beauty products. She also shared with the audience recent additions to K-beauty product lines. For example, one popular trend combines traditional Korean medicine with beauty products to create a feeling of wellness both inside and out.
Image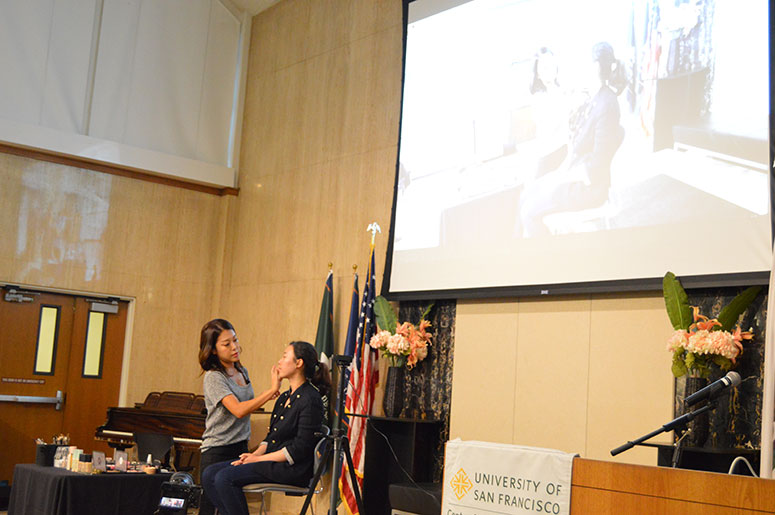 Attendees were able to see how to put all of these K-beauty insider tips into practice when Ava S. Han, professional makeup artist, selected a lucky member of the audience for an on-site K-beauty makeover. Han demonstrated to the audience how to use different layers of products to make a flawless and "makeup less" look. While applying various products, Han explained why certain products were used based on the model's skin tone and features. 
Image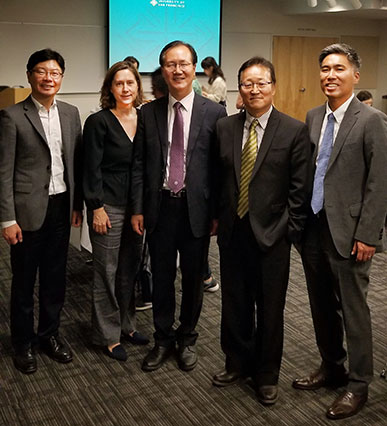 This event was generously sponsored by the Consulate General of the Republic of Korea in San Francisco. Thanks to the Consulate, attendees were treated to a reception featuring Korean fusion cuisine and a variety of desserts. At the reception, students, faculty, and guests had the opportunity to meet the Consul General of Korea and to speak with the presenters, network with fellow attendees and share their thoughts on the evening's presentations. 
This semester the Center for Asia Pacific Studies celebrates its 30th anniversary with events, such as this one, designed to showcase its mission of building bridges to connect cultures across the Pacific. Since 1988, the Center for Asia Pacific Studies has offered events that promote greater understanding of the peoples and cultures of the Asia Pacific region. Fostering and promoting innovative research and teaching designed to create conversation and dialogue, the Center regularly organizes and hosts public programs, academic symposia, and conferences on topics important for our understanding of Asia both historically and today.