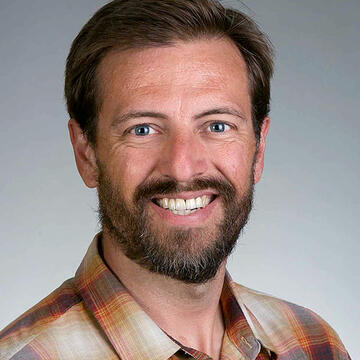 Stephen Zavestoski
Professor
Biography
Stephen Zavestoski received his BA from the University of Notre Dame, and his MA and PhD from Washington State University.
He teaches courses in the area of Environmental Sociology. Dr. Zavestoski's research areas include environmental sociology, social movements, sociology of health and illness, and urban sustainability. He has published more than 40 articles and book chapters and co–edited Social Movements in Health (2005, Blackwell) and Contested Illnesses: Citizens, Science, and Health Social Movements (2012, UC Press).
Dr. Zavestoski's current work explores strategies to address both sustainability and public health through urban and transportation planning. This work has culminated in Incomplete Streets: Processes, Practices and Possibilities (2014, Routledge), co–edited with Julian Agyeman. Incomplete Streets problematizes the Complete Streets concept, a movement in urban planning and policy to design and engineer streets to enable safe access for all users—pedestrians, bicyclists, motorists and transit riders. Complete Streets policies are typically justified in a number of ways, including their ability to meet a city's sustainability and population health goals by making alternatives to the automobile viable. Incomplete Streets critically examines whether, or how, Complete Streets policies might undermine sustainability goals by exacerbating various forms of inequality.
Incomplete Streets is part of the Routledge series "Equity, Justice and the Sustainable City," of which Dr. Zavestoski is co–editor. The series is intended to address both the challenges and opportunities confronting the world's cities—whether old or emerging or part of the global south or north—in the face of the growing sustainability imperative. The series as a whole foregrounds equity and justice as being central to the transition toward sustainable cities.
Dr. Zavestoski's past work includes investigation of strategies that disease sufferers take to demonstrate that their conditions are caused by environmental contamination, and how citizens engage in the scientific process and policymaking in order to shape research and policy agendas. Initially focused on environmental health activism in the U.S., Dr. Zavestoski extended this work in 2006 during a Fulbright studying environmental health activism in India. This research resulted in multiple publications on the legacy of the 1984 Bhopal chemical disaster and the movement for justice that followed.
Dr. Zavestoski has also researched the use of Internet technology as a means of increasing public participation in environmental decision–making and the role of the self–concept in shaping environmental and anti–consumption attitudes.
Appointments
Sustainability Director, College of Arts and Sciences
Education
PhD, Washington State University
MA, Washington State University
BA, University of Notre Dame
Selected Publications
Incomplete Streets: Processes, Practices and Possibilities (2014, Routledge)

"Can Incomplete Streets Bridge Diversity and Sustainability Studies?" - A blog article on Professor Zavestoski's book Incomplete Streets