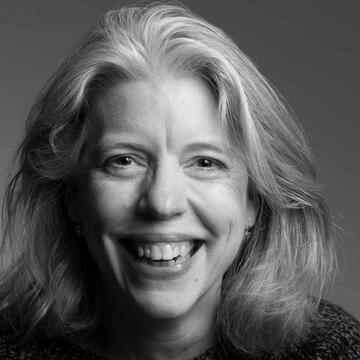 Stephanie Hunt
Adjunct Professor
Instructor
Part-Time Faculty
Biography
As a Core Member of the Bay Area theatre company, Word for Word, Stephanie has acted in numerous productions, including Upton Sinclair's "Oil!" and Susan Glaspell's "A Jury of her Peers." For Word for Word, she directed the long-running production of "Bullet in the Brain" and "Lady's Dream" by Tobias Wolff, which played at the Magic Theatre and toured France. Most recently for the company, she directed "All Aunt Hagar's Children" by Edward P. Jones.  She has acted with Berkeley Repertory Theatre, Campo Santo, Aurora Theatre, Berkeley Shakespeare, the One Act Theater, and in New York at La Mama. For two years with Pulp Playhouse, Stephanie performed late-night comedy improv with O-Lan Jones and Micheal McShane. Her training includes an MFA from the American Conservatory and certification as an Associate Teacher of Fitzmaurice Voicework®. She has taught at Chabot College, Sonoma State, the ACT Summer Training Congress, S.F. State, and currently teaches at Stanford University.  With her teaching, directing, and acting Stephanie seeks to affect social awareness and change using theater as joyous activism. Also, she is committed to creating and teaching ensemble-based theater with a focus on heightened language. For the PASJ Department, Stephanie has taught Acting and Voice/Speech for Performance. In 2011, she directed Alice Munro's "The View from Castle Rock," in 2015 "Twelfth Night" and in 2020 "The Glory of God" by Carson Kreitzer.
Expertise
Acting
Voice work
Text
Adapting Literature for the stage
Shakespeare
Education
MFA, American Conservatory Theater
BA, San Francisco State University
Associate Instructor of Fitzmaurice Voicework
Prior Experience
Word for Word Bay Area Theatre Company
Pulp Playhouse late-night comedy improv
Actor, Berkeley Repertory Teatre
Actor, Campo Santo
Actor, Aurora Theatre
Actor, Berkeley Shakespeare
Actor, the One Act Theater
Actor, La Mama, New York
Selected Publications
Directed the Word for Word podcast of "The 14 Mission" by SF writer Anita Cabrera.
Interviewed in the publication, Coup de Théâtre, by Amélie Moisy, "Murder, mystery, suspense and doubt in 'All Aunt Hagar's Children' " regarding direction and theatrical adaptation of the short story by Edward P. Jones.