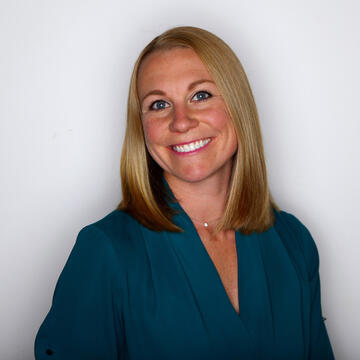 Stephanie Cooper
Assistant Professor
Harney Science Center 126E
Biography
Stephanie Cooper, PhD is an assistant professor in the Department of Kinesiology. She has taught a variety of courses within the field, including Exercise & Sport Psychology, Lifetime Fitness & Wellness, and Measurement & Statistics. Her research examines the acute effects of exercise on mental health. Specifically, she is interested in determining the optimal exercise dose and mode for eliciting the greatest improvements in anxiety, mood, and cognition. Professor Cooper aims to continue her research exploring the efficacy of exercise as a means to enhance mental and physical well-being in specific populations, such as individuals with ADHD, autism, or severe anxiety.
Professor Cooper is an active member of the American College of Sports Medicine (ACSM) and is part of the Psychobiology & Behavior Special Interest Group. She currently serves on ACSM's Committee on certification and registry boards for the certified exercise physiologist, the ACSM Summit Program Committee, and ACSM's Certified Professional of the Year Committee. Additionally, she serves as a committee member for the San Francisco Autism Speaks Walk.
In addition to her academic work, Professor Cooper continues to coach individuals through exercise programs in the fitness industry. She holds numerous fitness certifications, including the ACSM Certified Exercise Physiologist, Autism Exercise Specialist, and Schwinn Cycling Instructor Certification.
Expertise
The acute and chronic effects of exercise on mental health
Education
University of Georgia, PhD in Kinesiology, 2014