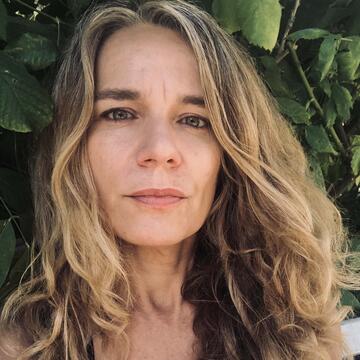 Sara Marinelli
Adjunct Professor
Biography
Sara Marinelli grew up in Italy, where she received her PhD in Literatures in English from the University of Rome, "La Sapienza." After completing a post-doctoral fellowship at UC Santa Cruz, she decided to make the Bay Area her home. Here in the Bay Area, Sara completed an MFA in Creative Writing at SF State University. Her main academic interests are contemporary women authors of color, post-colonial literature, and Italian Studies. She is also a fiction writer and a translator, and has experimented with narration in film at Open Eye Pictures, where she co-edited the documentary Alfredo's Fire. She is also an independent audio-producer and editor. She created her audio-series, Letters to Italy, and co-edits the podcast This is Actually Happening.
Expertise
Literary studies
Creative writing
Italian studies
Research Areas
Post-colonial literature
Migration literature
Women authors of color
Italian literature and film
Education
San Francisco State University, MFA in Creative Writing
The University of Rome, "La Sapienza," PhD in Literatures in English
Prior Experience
Adjunct Professor in Humanities, San Francisco State University
Post-Doctoral Fellow in Post-Colonial Literatures, The University of Naples
Visiting Graduate Fellow, The Center for Cultural Studies, UC Santa Cruz
Awards & Distinctions
Recipient of the Distinguished Teaching Award of the Year, 2023, University of San Francisco.
Shortlisted for the Women's International Podcast Awards 2022.
Selected Publications
"Elena Ferrante and Me. I don't know her, she know me." Pummarol Lit Magazine, 2022.
"Letters to Italy," Audio-documentary, 2021.
"Un intreccio plurigenerazionale – Insegnare l'oltrecanone", Leggendaria, 2021.
"Il privilegio della pelle bianca," Nazione Indiana, 2020.
"Shelter in Place (l'Italia in una stanza)", Nazione Indiana, 2020.
"50 Lire," Blue Mesa Review, 2018.