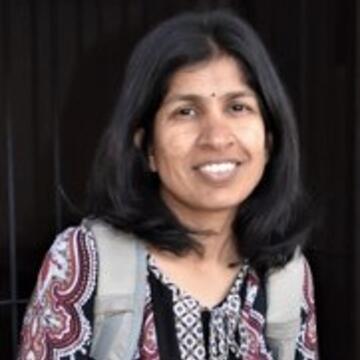 Sandhyarani Patlolla
Assistant Professor
Biography
Sandhya Patlolla has a PhD from University of California, Davis. Her research specialization is in the areas of economic development, agricultural economics, supply chain management, and lately, health economics. Dr. Patlolla's current projects focus on measuring the impact of agricultural income support programs in India and evaluating the economic viability of breakthrough health care products.
Education
PhD, Agricultural and Resource Economics, University of California at Davis
MS, Agricultural Economics, Kansas State University
Selected Publications
Patlolla, S., R. E. Goodhue, and R. J. Sexton. (2015) "Managing Quantity, Quality, and Timing in Cane Sugar Production: Ex Post Marketing Permits or Ex Ante Production Contracts?" The World Bank Economic Review 29(3): 606-630.
Patlolla, S., R. E. Goodhue, and R. J. Sexton. (Since 10/22/2014) "A Bitter Side to Andhra Pradesh's Ex-Post Sugarcane Permit System" The World Bank Development Blog.
Patlolla, S., R. E. Goodhue, and R. J. Sexton. (2012) "Price Floors and Technical Inefficiency in India's Sugar Processing Industry." Agricultural Economics – The Journal of the International Association of Agricultural Economists 43(1):105-114.
Patlolla, S. (2009) "Difference in Productive Efficiency across the Organizational Forms in Indian Sugar Industry." Cooperative Sugar 41(3): 33-37.