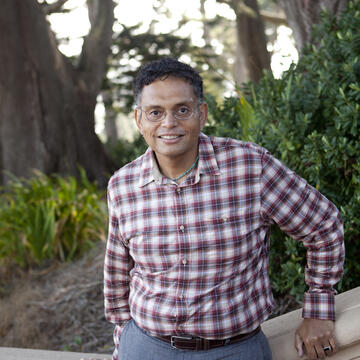 Ronald Sundstrom
Professor
Program Director
Full-Time Faculty
Biography
Ronald R. Sundstrom is a Professor of Philosophy at the University of San Francisco. He is also a member of USF's African American Studies program and teaches for the university's Honors College. He is the Humanities Advisor for the SF Urban Film Festival and a co-convener of the Black Philosophy Consortium; additionally, he is involved with academic organizations seeking to build bridges between academic philosophy and public policy, such as the Public Philosophy Network, the North American Society for Social Philosophy, and the Philosophy of the City Research Group. His areas of research include philosophy of race, mixed-race identity and politics, political and social philosophy, justice and ethics in urban policy, and African American and Asian American philosophy. He published several essays and a book in these areas, including The Browning of America and The Evasion of Social Justice (SUNY 2008). His current book project is titled Just Shelter: Integration, Gentrification and Racial Equality (Oxford, forthcoming).
Expertise
Social and political philosophy
Philosophy of race and racism
African American philosophy
Asian American philosophy
Urban affairs
Research Areas
Political philosophy
African American philosophy
Frederick Douglass
Race and racism
Appointments
USF Provost Search Committee
USFFA Policy Board Member
Philosophy Department Chair
Faculty Director of the Core
Philosophy of the City Research Group, Vice-President
Education
University of Minnesota, Twin Cities, PhD in Philosophy, 1999
University of Minnesota, Duluth, BA in Philosophy, 1994
 
Prior Experience
Assistant Professor in Philosophy, University of Memphis
Awards & Distinctions
USF National Endowment for Humanities Chair, 2020
College of Arts and Sciences Full-Time Faculty Service Award, 2017
Co-Winner of USF Distinguished Teaching Award, 2010
Ignatian Service Award, University of San Francisco, 2009
Selected Publications
Just Shelter: Gentrification, Integration, Race & Reconstruction (OUP, forthcoming)
The Browning of America & The Evasion of Social Justice (SUNY, 2008).
"The Prophetic Tension Between Race Consciousness and the Ideal of Colorblindness," in To Shape a New World: Essays on the Political Philosophy of Martin Luther King, Jr. eds. Tommie Shelby and Brandon Terry (Harvard UP, 2018): 127–145.
"Xenophobia and Racism," co-authored with David Haekwon Kim, Critical Philosophy of Race, 2:1 (2014): 20-45.
"Responsible Mixed-Race Politics," in Philosophy and the Mixed Race Experience, ed. Tina Fernandes Botts (Lexington Books, 2017): 21–55.