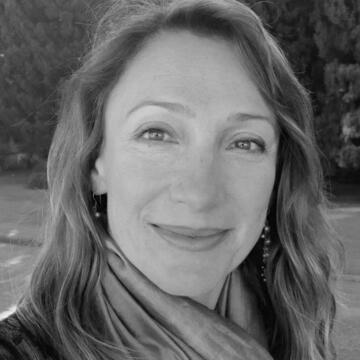 Nora Fisher Onar
Associate Professor
Academic Director
Full-Time Faculty
Biography
Nora Fisher Onar is associate professor of international studies at the University of San Francisco and academic director of the graduate program in international studies. 
Her research interests include the theory and practice of international relations, social theory, foreign policy analysis, comparative area studies (Turkey/Middle East; Europe; Eurasia), political ideologies, gender, and history/memory. She received her doctorate from Oxford and holds master's and undergraduate degrees from Johns Hopkins (SAIS) and Georgetown universities, respectively. She speaks five languages, has traveled to over 80 countries, and lived in eight.
Fisher-Onar is the author of a forthcoming book, Contesting Pluralism(s): Islam, Liberalism and Nationalism in Turkey, with Cambridge University Press and lead editor of the volume, Istanbul: Living With Difference in a Global City (co-edited with Susan C. Pearce and E. Fuat Keyman).
Fisher-Onar speaks often at policy fora like Brookings, Carnegie, and the German Marshall Fund (GMF) where she has served as a Ronald Asmus Fellow, Transatlantic Academy Fellow, and Non-Residential Fellow. She also contributes commentary to platforms like the Washington Post, Foreign Affairs, the Guardian, and OpenDemocracy.
Expertise
Empire/Post-colonialism
Religion and Politics
History, Memory and Politics
Turkey/Middle East
EU/Europe
Research Areas
International relations
Comparative politics/area studies
Foreign policy analysis
Political ideologies
Gender
Education
DPhil (PhD) in International Relations / Political Science, University of Oxford
Master in International Affairs (MIA), Johns Hopkins University School of Advanced International Studies
BS, Foreign Service, Georgetown University
Awards & Distinctions
Jesuit Foundation Grant, USF 2023

Davies Forum Professorship, USF Spring 2021

Deborah Gerner Award, Women's Caucus for International Studies, International Studies Association (ISA), 2017

Transatlantic Academy, Residential Fellowship on "Religion and the Liberal Order" German Marshall Fund of the United States (GMF), 2014-5

National Humanities Center Fellowship, 2013-4
Selected Publications
Contesting Pluralism(s): Islam, Liberalism and Nationalism in Turkey, Cambridge University Press, forthcoming.
"From Trans-Atlantic Order to Afro-Eur-Asian Worlds? Reimagining International Relations as Interlocking Regional Worlds," Global Studies Quarterly, 2(4): 2022 - (introduction to Special Forum co-authored with Emilian Kavalski) OPEN ACCESS
"The Capitulations Syndrome: Why Revisionist Powers Leverage Post-Colonial Sensibilities towards Post-Imperial Projects," Global Studies Quarterly, 2(4): 2022 - OPEN ACCESS
"How to Reflexively Decentre EU Foreign Policy: Dissonance and Contrapuntal Reconstruction in Migration, Religious and Neighbourhood Governance" Journal of Common Market Studies (JCMS), April 2022 (co-authored w/Wolff, Gazsi and Huber) - OPEN ACCESS

"Neo-Ottoman Intersections - The Politics of Gender in a Transforming Turkey. An Afterword," in Raudvere and Onur, eds,, Neo-Ottoman Imaginaries in Contemporary Turkey: Gendered Discourses, Agencies, and Visions, (Springer Int'l, 2023) 285-311.

"Post-Colonial Theory and EU-Middle East Relations: Recognizing Co-Constitution," in Bouris, Huber, and Pace, eds. Routledge Handbook on EU-Middle East Relations, (London: Routledge, 2021), 113-134.
"Remembering Empire: Between Civilizational Nationalism and Post-National Pluralism," in Chovanec and Heilo, eds. Narratives of Pluralism in the Late Habsburg and Ottoman Empires, (London: Palgrave, 2021), 387-398.