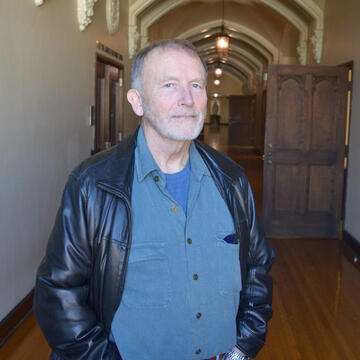 Michael Llewellyn-Williams
Adjunct Professor
Biography
Michael Llewellyn-Williams is the founder and principal at BrandMechanics® in San Francisco. He has worked in advertising, brand consulting, and market research for over forty years in the United Kingdom, Europe, the United States, and Asia.
Elected to membership of the Institute of Practitioners in Advertising in London in 1985, he received the IPA Marketing Award for Innovation in 1990. The same year, he was admitted as a member of The Marketing Society, also in London.
A conference chair and speaker, Professor Llewellyn-Williams has twice been a judge for the American Marketing Association's advertising effectiveness awards, The Effies, in New York. He has appeared on British TV ("The London Programme" and "The Six O'Clock News") discussing advertising themes for London and for the UK general election.
Professor Llewellyn-Williams also teaches two courses at San Jose State University.
Expertise
Advertising Strategy
Brand Strategy
Qualitative & Quantitative Research
Education
Imperial College, London, PhD, DIC in Polymer Physical Chemistry, 1974
Imperial College, London, BSc, ARCS in Chemistry, 1974
Prior Experience
Director of Planning & Research, The Creative Business, London
Director of Account Planning, Ketchum Advertising, San Francisco
Regional Director of Strategic Planning, Leo Burnett Asia Pacific, Hong Kong
Awards & Distinctions
IPA Advertising Effectiveness Award for Innovation, London 1990
Selected Publications
10 Golden Rules for Consumer Insights. LinkedIn, 2015
Brand Mechanics: The art and science of building brands. Chromium Books, 2013
Advertising Effectiveness Award for Innovation. AdWorks (Institute of Practitioners in Advertising, London) 1990