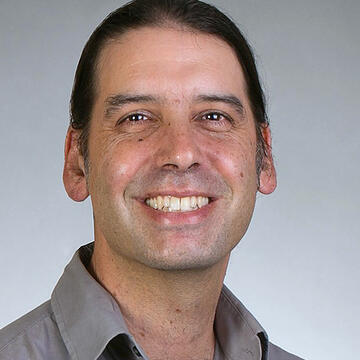 Department Chair
Full-Time Faculty
Biography
Mark Meritt, Professor of Rhetoric and Language, holds a BA in English from Cornell University, an MA in English from the UC Santa Barbara, and a PhD in English from the University of Oregon. The emphasis of his literary scholarship has been early nineteenth-century British poetry and prose, and his work has appeared in the journals Studies in Romanticism and European Romantic Review,among others. His current interests include the role of reading in college composition pedagogy, and the relevance and uses of historically remote texts in the twenty-first century classroom. Mark also coordinates the "Scholars Connect" program for University Scholars in the College of Arts and Sciences.
Research Areas
Reading in composition instruction
Intersections between contemporary and 19th century texts
Education
PhD, English, University of Oregon
MA, English, UC Santa Barbara
BA, English, Cornell University
Selected Publications
"The Owl Flies Again: Revising and Transforming Victorian Rhetorics of Literacy Crisis in the Internet Age." Victorian Transformations: Genre, Nationalism, and Desire in Nineteenth-Century Literature, edited by Bianca Tredennick, Ashgate, 2011, pp. 165-180.
"De Quincey's Coleridge and the Dismantling of Romantic Authority." a/b: Auto/Biography Studies, vol. 20, no. 2, Winter 2005, pp. 195-229.
"The Politics of Literary Biograph in Charles Brown's Life of John Keats." Studies in Romanticism, vol. 44, no. 2, Summer 2005, 207-238.