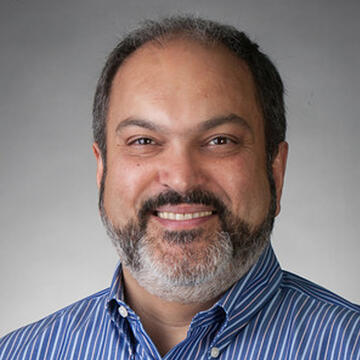 Marcelo Camperi
Dean Emeritus, College of Arts and Sciences
Department Chair
Full-Time Faculty
Harney Science Center 145
Biography
Marcelo F. Camperi is the former Dean of the College of Arts and Sciences. He studied physics at the Universidad Nacional de la Plata, in Argentina. He received his PhD from Boston University in Theoretical and Mathematical Physics, working in topological field theory and some phenomenology of elementary particles. Upon graduating, he became interested in the study of the brain from a physicists' point of view. Other interests also include computational physics, mathematical physics, and in computers in education.
Marcelo is Professor of Physics and Astronomy and was chair of the department from 2000 to 2007. For the past nine years, he has served in the Dean's Office of Arts and Sciences, first as an Associate Dean for Sciences from 2008 to 2010 and now as the Dean of the College.
Over the last six and half years, the College has launched seven new graduate degree programs, including a Masters in Migration Studies and a Masters in Analytics; three new undergraduate programs, including Critical Diversity Studies, Urban Studies and Data Science. Marcelo has hired over 60 new tenure track faculty members, and built 5 new dual degree programs in partnership with our Law and Business Schools, including a dual degree in Asia Pacific Studies and International Business. The College currently has more than 4,600 undergraduate and graduate students and nearly 700 faculty between full-time and part-time.
Education
PhD from Boston University