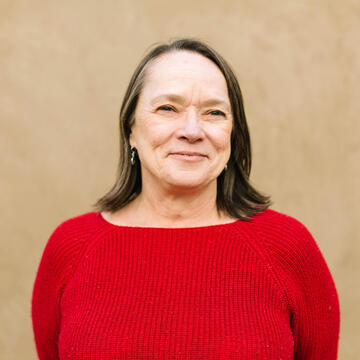 Lois Ann Lorentzen
Professor
Biography
Lois Ann Lorentzen is Professor of Social Ethics in the Theology and Religious Studies Department at the University of San Francisco (USF) and Academic Director, Master in Migration Studies Professor Lorentzen received her PhD in Social Ethics at the University of Southern California. Prior to coming to USF she taught at Saint Joseph's University in Philadelphia.
Professor Lorentzen is the author of Etica Ambiental (Environmental Ethics) and Raising the Bar, editor of Hidden Lives and Human Rights in the United States: Understanding the Controversies and Tragedies of Undocumented Immigration, and co-editor of On the Corner of Bliss and Nirvana: the intersection of religion, politics, and identity in new migrant communities; Ecofeminism and Globalization: Exploring Culture, Context, and Religion; Religion/Globalization: Theories and Cases; The Women and War Reader;Liberation Theologies, Postmodernity and the Americas; and, The Gendered New WorldOrder: Militarism, the Environment and Development. She is Associate Editor for the Encyclopedia of Religion and Nature and the Encyclopedia of Violence, Peace and Conflict, and has written numerous articles in the fields of women and war, religion and violence, religion and immigration, and gender and the environment.
Professor Lorentzen's research and teaching interests include: immigration, environmental ethics, gender and religion. She has conducted research in El Salvador and Mexico. She is a former wilderness guide and misses it desperately.
Research Areas
Immigration
Environmental Ethics
Gender and Religion
Appointments
Academic Director, Master in Migration Studies
Education
PhD, Social Ethics, University of Southern California
Selected Publications
Etica Ambiental (Environmental Ethics) 

Raising the Bar