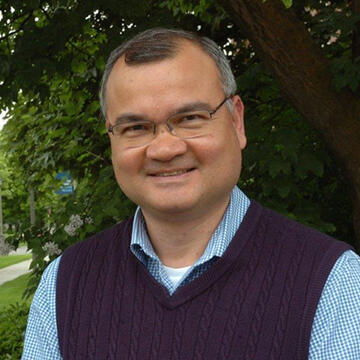 Joseph Nguyen, S.J.
Assistant Professor
Biography
Joseph Nguyen, S.J. is an assistant professor of systematic theology and Christian spirituality. He is a Jesuit priest of the U.S. West Province of the Society of Jesus. Prior to joining the faculty at the University of San Francisco in 2020, he taught courses in Catholic Christian foundations, Christian spirituality, and Ignatian spirituality at Gonzaga University. His research focuses on Christian spirituality with an emphasis on Ignatian spirituality.
Professor Nguyen received a doctorate in sacred theology from the Jesuit School of Theology at Santa Clara University in 2015; his dissertation focused on the theology of divine union in Maximus the Confessor and Ignatius of Loyola.
In his book, Apatheia in the Christian Tradition: An Ancient Spirituality and Its Contemporary Relevance (Cascade Books, 2018), he explores the ancient concept of apatheia by tracing its roots in the Stoics and the desert monks.
Research Areas
Christian spirituality
Ignatian spirituality
Appointments
Associate Director of Catholic Studies Program
Education
Santa Clara University, S.T.D
Boston College, S.T.L.
Boston College, MDiv.
Saint Louis University, MA in Philosophy
Saint Louis University, BA in Philosophy
Prior Experience
Lecturer of Religious Studies, Gonzaga University
Instructor of Philosophy, Gonzaga University
Teacher of Religion, Seattle Preparatory School
Selected Publications
Christian Contemplation: Theological Foundations and Contemporary Practice. Eugene, Oregon: Wipf and Stock, 2020.

Apatheia in the Christian Tradition: An Ancient Spirituality and Its Contemporary Relevance. Eugene, Oregon: Cascade Books, 2018