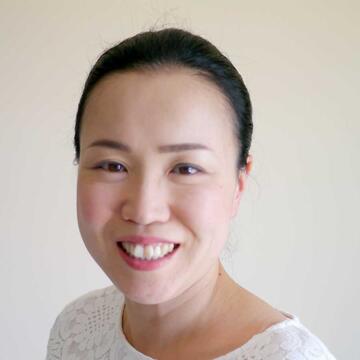 Hwaji Shin
Associate Professor
Biography
Hwaji Shin joined the Sociology Department at the University of San Francisco as a full-time Assistant Professor in 2007. She completed her PhD in Sociology at SUNY Stony Brook, where she received the President's Award for Excellence in Teaching. Between 2008 and 2010, she was a Visiting Assistant Professor and Japan Fund fellow at Freeman Spogli Institute of International Studies at Stanford University where she researched and lectured on race and ethnic relations in modern Japan.
Her research focuses on the political sociology, with an emphasis on social movement; race and ethnicity; inter-group conflicts; categorial and spatial inequality, particularly in urban settings; globalization; colonialism; and on the history, theory and sociology of migration, citizenship, and nationalism. She also has a professional training in comparative and historical methods, political ethnography, and basic quantitative methods.
Her published work includes articles on the influence of globalization on social movements among Korean minority groups in Japan. One of her articles (co-authored with Dr. Kiyoteru Tsutusi at the University of Michigan), "The Impact of Global Factors on Local Social Movement Outcomes: Global Human Rights and Resident Koreans in Japan" (Social Problems, 2008) has won the Best Scholarly Article Award from the ASA Section on Global and Transnational Sociology. Her article, "Colonial legacy of ethno-racial inequality in Japanese society" (Theory and Society, 2010), addresses how colonialism made a lasting impact on Japan's immigration policies and its immigrants' experiences. She has also contributed essays and a book chapter on the topics of migration and durable inequality. She is currently writing a book about Japan's history of making nationhood, migration and citizenship. She is also working on a comparative project which investigates the housing affordability and accessibility and its relation to categorical and spatial inequality in the U.S. and Japan.
At USF, she teaches sociological theory, race, ethnicity, citizenship and nationalism, globalization and inequality, as well as social problems in contemporary Japanese society and North East Asia.
Research Areas
Relations of citizenship, migration, and nationalism in Japan; special emphasis on the impact of colonialism and globalization
Prior Experience
Visiting assistant professor and Japan fund fellow at Freeman Spogli Institute of International Studies, Stanford University