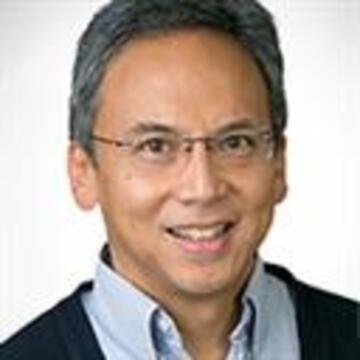 Gerdenio Manuel, S.J.
Professor Emeritus
Biography
Fr. Gerdenio (Sonny) Manuel, S.J. is a Professor Emeritus of Psychology. After retiring from teaching at USF, Fr. Manuel has been staff psychologist at South of Market Health Center in San Francisco caring for the medically underserved and also works in his own part-time private practice.
Fr. Manuel's areas of scholarship include coping with stress and traumatic life events and the relationship of psychology, faith, and religious life. He is the author of Living Celibacy, Healthy Pathways for Priests published by Paulist Press. His teaching are focused on include positive psychology, abnormal psychology, and clinical psychology.
He is a recipient of the Sears Roebuck Foundation Teaching Excellence and Campus Leadership Award "in recognition of outstanding contributions to undergraduate education, student learning, and campus life" and an American Council on Education Fellowship for Leadership in Higher Education.
Retired from teaching and administration, Fr. Manuel has served as Professor and Chair of Psychology and Director of the St. Ignatius Institute at the University of San Francisco.
He has served on the Executive Committees and the Boards of Trustees of the University of San Francisco, Fordham University, and Santa Clara University. He has also served on the Loyola Marymount Board of Trustees.
For the Jesuits West Province, he has held the positions of Director of Vocations, Director of Jesuits in Formation, Provincial Assistant for Higher Education, and Director of Strategic Planning,
A licensed psychologist in California, Fr. Manuel completed his clinical internship at Cambridge City Hospital, Harvard Medical School where he was also an Advanced Clinical Fellow. He received his Doctorate in Psychology from Duke University in 1985, Masters in Divinity from the Jesuit School of Theology at Berkeley in 1978, and Bachelor of Arts from the University of San Francisco in 1971.
Research Areas
Coping with stress and traumatic life events
The relationship of psychology, faith, and religious life
Appointments
Director, USF's Saint Ignatius Institute
Chair, USF Psychology Department
Jesuit West - Provincial Assistant for Higher Education, Director of Formation, Director of Strategic Planning
Board of Trustees - Loyola Marymount University, University of San Francisco, Fordham University, Santa Clara University
South of Market Health Center, Staff Psychologist
Education
BA, University of San Francisco
MA in Divinity, Jesuit School of Theology at Berkeley
PhD in Psychology, Duke University
Clinical internship and Advanced Clinical Fellow at Cambridge City Hospital, Harvard Medical School
Awards & Distinctions
Sears Roebuck Foundation Teaching Excellence and Campus Leadership Award

American Council on Education Fellowship for Leadership in Higher Education

Catholic Press Award
Selected Publications
Living Celibacy, Healthy Pathways for Priests (Paulist Press)