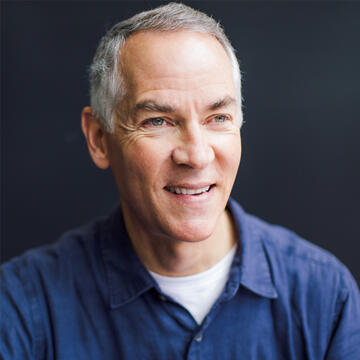 Evan Elliot
Adjunct Professor
Expertise
Marketing, advertising, creative nonfiction.
Research Areas
How fear spawns adjectives, adverbs, and puff in general.
Education
MA, Creative Nonfiction Writing, University of Iowa
BA, English, Santa Clara University
Prior Experience
Copywriter for Patagonia and J. Peterman. Copy director for J. Crew. Editor for Sunset Books.
Additional Information
Ask the professor
How can rhetoric & language change the world?  
Words can stop wars, feed the hungry, and save the trees that save us.
My aha moment:
In my senior year of college I discovered, with a shock, that I cared about grammar. 
Dog or cat?   
Cat.
Desert-island dish?   
Huevos rancheros.
Meet one person for lunch, past or present. Who and why?
Martin Luther King Jr., because he turned a dream into words into action.
My best advice to incoming students:
Explore the city. Ask questions. Remember that verbs rule, that details ring, and that only stories stick.
What I know now that I wish I knew then:
It's not the burger that makes you heavy. It's the bun.