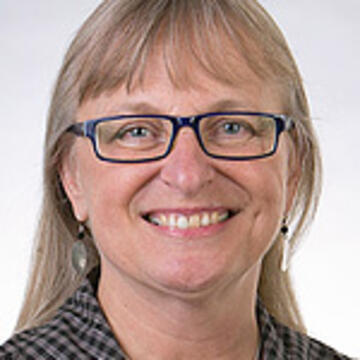 Doreen Ewert
Professor, Rhetoric & Language; Director, AEM
Biography
Doreen Ewert has an MA in English Literature from the University of Notre Dame and a PhD in TESOL and Applied Linguistics from Indiana University. She has taught second language learners and language teachers in Poland, Japan, Lithuania and the US, and directed English language programs for pre-academic and matriculated ESL learners for several decades. She has also taught undergraduate and graduate students in the areas of second language learning and teaching, linguistics, English grammar, and composition. She presents regularly at professional conferences and leads workshops on topics related to her research on curriculum implementation, teacher development, second language writing, reading fluency, and content-based instructional practices.
Research Areas
Adult language learner academic literacy development
Language proficiency assessment (reading, writing, vocabulary)
Appointments
Director, Academic English for Multilingual Students (AEM)
Member, Working Group on International Student Experience (WISE)
Member, Faculty Advisory Group on Internationalization (FABI)
Education
PhD, TESOL and Applied Linguistics, Indiana University
MA, English Literature, University of Notre Dame
Selected Publications
Ewert, D. (2020). Extensive reading for statistical learning. Chapter 26 in M. Dressman and R. W. Sadler (Eds.) The Handbook of Informal Language Learning, First Edition. John Wiley & Sons Ltd.

Ewert, D. (2018). Teacher and Tutor Conferencing. The TESOL Encyclopedia of English Language Teaching. First Edition. J. I. Liontas (Ed). John Wiley & Sons, Inc.

Ewert, D. (2017). Getting ER into the curriculum: No excuses! CATESOL Journal, 29, 1-16.

Ewert, D. & Shin, S. (2015). Teachers' conceptualizations of a reading-to-write task in designing a data-driven rating scale. Assessing Writing: Special Issue, Rubrics, 28, 38-50.

Shin, S. & Ewert, D. (2015). What accounts for integrated reading-to-write task scores? Language Testing, 32, 259-281.