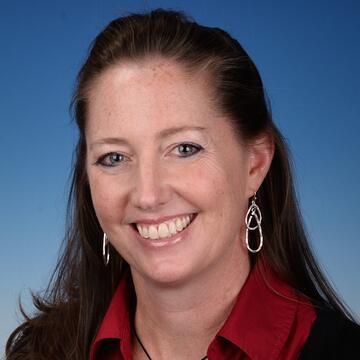 Diana Lattimore
Associate Professor
Harney Science Center 126
Biography
Diana Lattimore, PhD, is an Associate Professor in the Kinesiology Department at the University of San Francisco. The main courses she teaches include Sport & Exercise Psychology, Exercise and Healthy Kids, Exercise and Health Promotion, and Introduction to Kinesiology. Dr. Lattimore's research interests focus on examining the psychological aspects of sport, and specifically the psychological impact of injury on athletes. Currently she is examining the impact of communication between athletes and physical therapists & athletic trainers throughout injury recovery. Dr Lattimore is a certified mental performance consultant (CMPC), a member of the Association for Applied Sport Psychology (AASP) and a member of the Injury Special Interest Group through AASP.
Expertise
Psychology of sport
Impact of physical activity on mental health
Mental health in children & adolescents
Research Areas
Psychological impact of athletic injury
Psychological aspects of sport
Appointments
Board Member, Gymnastics Medicine: Education & Research, 2021-present
Certified Mental Performance Consultant, 2013-present
Chair, Science Promotion & Tenure Committee, 2016-2020
Co-Chair, University Promotion & Tenure Committee, 2018
Director, Committee on Children and Youth, Child and Youth Studies Minor, 2012-2016
Education
University of South Carolina, PhD in Exercise Science (Health Aspects of Physical Activity), 2006
University of Memphis, MS in Exercise & Sport Science, (Sport Psychology), 2000
Southeast Missouri State University, BS in Psychology, minor in Child Studies, 1996
Selected Publications
Lattimore, D. (2019). The Emotional Roller Coaster of Injury: A Case Series. Journal of
Performance Psychology, 11, 1-25.

Lattimore, D. (2017). On the sidelines: An athlete's perspective of injury recovery. Sport
& Exercise Psychology Review, 13 (2), 13-21.

Lattimore, D., Liljenquest, K., Meek, R. (2010). A Snapshot of Truth: Kids, PE, and
Soft Drinks! CAHPERD Best Practices 72 (3) 44-45.

Bopp, M., Lattimore, D., Wilcox, S., Laken, M., McClorin, L., Swinton, R., Jordan, J.,
Gethers, O., & Bryant, D. (2006).

Fry, M. D., & Lattimore, D. (2000). Fostering a positive motivational climate in physical
education. Tennessee Educational Leadership Journal, XXVII, 39-43.

Understanding Physical Activity Participation in
Members of an African American Church: A Qualitative Study. Health Education
Research 22 (6)815-826.