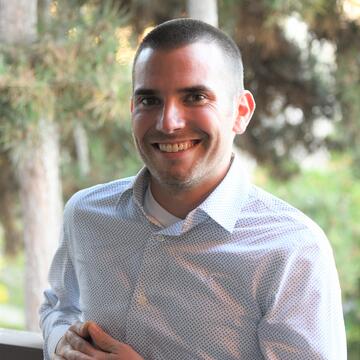 Devin Leigh
Adjunct Professor
Biography
Devin Leigh is a historian of the Atlantic World who studies connections between the Caribbean, West Africa, and Great Britain in the eighteenth century. His research has appeared in a number of academic journals, including Atlantic Studies, the Journal of Caribbean History, and History in Africa. In addition to teaching at USF, he teaches Global Studies at the University of California, Berkeley.
Expertise
Caribbean
Africa
Europe
Slavery studies
Global studies
World history
Research Areas
Eighteenth century
Biography
Colonialism
Slavery
Ethnography
Education
UC Davis, PhD in History, 2021
Loyola University, MA in History, 2015
DePaul University, BA in History, 2012
Prior Experience
Adjunct Professor in Global Studies, UC Berkeley
Adjunct Professor in History, San Francisco State University
Adjunct Professor in History, UC Davis
Adjunct Professor in History, Solano Community College
Awards & Distinctions
Research Fellow, Omohundro Institute of Early American History & Culture, 2021
Research Fellow, Eccles Center for American Studies at the British Library, 2019    
Research Fellow, Hemispheric Institute on the Americas at UC Davis, 2018
Selected Publications
"In the Footsteps of Bosman: Archibald Dalzel's Letter from Anomabo, West Africa, and the Cumulative Tradition of Eighteenth-Century Imperial Ethnography," Eighteenth-Century Studies 56, 4 (2023): 549-565.
"The Empirical and the Speculative," Roundtable Contribution to Forum on the 50th Anniversary of Richard S. Dunn's Sugar and Slaves, Eighteenth-Century Studies 56, no. 1 (2022): 13-19.
With Clifton E. Sorrell III, "How to Control the History of a Slave Rebellion: A Case Study from the Sources of Blackwall's Revolt in St. Mary's Parish, Jamaica, 1765," The Journal of Caribbean History Vol. 55, No. 1 (2021): 19-56. 
"A Disagreeable Text: The Uncovered First Draft of Bryan Edwards's Preface to The History of the British West Indies, c. 1792," New West Indian Guide/Nieuwe West-Indische Gids Vol. 94, Nos. 1-2 (2020): 39-74. 
"The Origins of a Source: Edward Long, Coromantee Slave Revolts, and The History of Jamaica," Slavery & Abolition: A Journal of Slave and Post-Slave Studies Vol. 40, No. 2 (2019): 295-320.