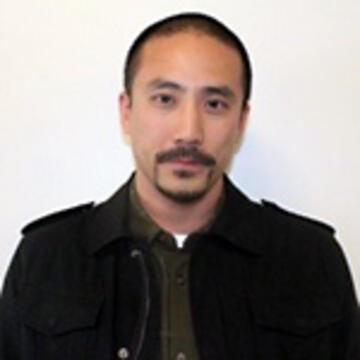 David Kim
Associate Professor, Fleishhacker Chair
Program Director
Full-Time Faculty
Biography
Hello, and welcome! In case you parachuted onto this page via Google, I'm the David Kim who is a philosophy prof at the U. of San Francisco, not the concert violinist, the cosmetic surgeon, the CEO of Baja Fresh (featured on Undercover Boss), etc., etc. Sorry, but I can't play Mozart, safely administer a nip and tuck, or get you a job making burritos. There's a film, Grace Lee, portraying the lives of several semi-randomly chosen women named "Grace Lee." With the sheer number of David Kims, just think of the possibilities! Well, so much for individuation.
I arrived at USF as a James Irvine Dissertation Scholar and received my PhD in philosophy from Syracuse University. After joining the faculty at USF in 1999, I co-founded and directed the Asian American Studies Program and chaired the Philosophy Department. Currently, I am Associate Professor of Philosophy, and I am serving a term as Chair of the American Philosophical Association's Committee on the Status of Asian and Asian American Philosophers and Philosophies. For the academic year 2013-14, I will be directing the Critical Diversity Studies Program and developing a global humanities program.
By standard categories, my work falls under the broadly-conceived headings of political philosophy, Asian/comparative philosophy, and philosophical psychology/phenomenology. I take a critical, pluralist, and an integrationist approach to these subjects. My work in political philosophy and Asian/comparative philosophy has been specially aided by a National Endowment for the Humanities Chair at USF and a Resident Fellowship at Harvard University's W.E.B. Du Bois Institute.
I currently have three, maybe four, concrete research agendas. Below, I elaborate a bit and list some relevant work of mine.
1. Polity, Race, and Empire
I'm interested in how critically refashioned categories of race, empire, and the like can illuminate how modern polities struggle with articulating and realizing democracy. My concern is not just with accommodation of multicultural pluralism, which tends to be the focus of liberal political philosophy, but also with the generative power of systems of oppression and ideology. I think such generative systems are not a mere effect of failures of multicultural accommodation, for they can alter the normative and social ontological landscape in which the issue of accommodation emerges. My work here focuses primarily on understanding and critiquing U.S. imperialism. Correlatively, it is concerned with the racial and imperial conditions faced by Asians, Pacific Islanders, and Latin Americans in their homelands, and by Asian Pacific Americans and other minorities within the U.S.
2. Comparative/Integrative Philosophy and Anti-Colonial Thought
Switching from social problems to social ideas, I'm also very interested in turning humanistic traditions of the world into orienting perspectives and not simply objects of inquiry. Several centuries of global Western imperialism has deeply entrenched Eurocentrism in our epistemic and educational practices. This condition has obscured the tremendous value of classical and modern-hybrid forms of Asian and other non-Western philosophies. Relatedly, a diverse array of anticolonial and other related forms of critical thought has been largely ignored, which adds complexity to the task of reclaiming, disseminating, assessing, and ultimately integrating Western and many kinds of non-Western philosophies. In trying to do philosophy in a critical integrationist fashion, I address or draw from classical Asian, modern-hybrid Asian, and still other sources - e.g. José Martí, José Rizal, W.E.B. Du Bois, John Dewey, Liang Qichao, José Mariátegui, the early Confucian trinity (Kongzi, Mengzi, and Xunzi), and some contemporary authors in Africana and (Latin American) Decolonial thought. More recently, I have turned to the work of Gandhi and Tagore, and elements of syncretic Korean thought (Chondogyo, Donghak, and Minjung thought).
3. Philosophy of Emotion, Phenomenology, and Moral/Political Psychology
Much of my graduate work focused on a cluster of subfields that includes philosophy of mind, philosophy of emotion, philosophy of psychiatry, moral psychology, and phenomenology. Out of this context, I completed a dissertation on the nature of disgust and how an understanding of disgust might shed light on how moral agency is embodied. Since then, I've focused on the politics of emotion. More recently, I've been thinking about the nature of affectivity and emotion more generally, phenomenologically, and cross-culturally.
Research Areas
Ethics
Political Philosophy
Philosophical Psychology (especially emotion theory)
Phenomenology
Asian and Comparative/integrative Philosophy
Philosophy of Race
Postcolonialism
Appointments
Director, Critical Diversity Studies
Education
PhD, Philosophy, Syracuse University
Selected Publications
Patriotism (co-edited with Rob Elias), a special edition of Peace Review, vol. 15, no. 4, 2003
Asian Pacific American Philosophy: Other Borders and Other Bodies in the Philosophy of Race (co-edited with Craig Ihara), a special edition of The American Philosophical Association Newsletter on the Status of Asian/Asian American Philosophers and Philosophies, vol.2, no.2, Summer 2003
"Asian American Philosophers: Absence, Politics, and Identity" Special edition of American Philosophical Association Newsletter on the Status of Asian/Asian American Philosophers and Philosophies, vol.1, no.2, Summer 2002, eds., Vrinda Dalmiya and Xinyan Jiang
"Orientalism and America Enlarged" The Philosophy of Race, ed. Paul Taylor (New York: Routledge Press, 2011), ch.67.
"The Place of American Empire: Amerasian Territories and Late American Modernity" Philosophy and Geography, vol.7, no.1, February 2004
"An Unruly Theory of Race" Hypatia, vol.27, no.4, Nov. 2012 (Book Symposium on Falguni Sheth's Toward a Political Philosophy of Race)
"Xenophobia and Racism" (co-authored with Ronald Sundstrom) Critical Philosophy of Race, forthcoming
"Empire's Entrails and the Imperial Geography of 'Amerasia'" City: Analysis of Urban Trends, Policy, Culture, Action, vol.8, no.1, April 2004
"Modern Order and the Promise of Anarchy: From the 'Writhing Age' of Souls to World Reconstruction" Hamline Review, vol.28, 2004 (special edition on the 100th Anniversary of Du Bois' Souls)
"The Unexamined Frontier: Dewey, Pragmatism, and America Enlarged" Pragmatism, Community, and Empire, eds. Eduardo Mendieta and Chad Kautzer (Indiana University Press, 2009)
"What is Asian American Philosophy?" Philosophy in Multiple Voices, ed. George Yancey (Rowman & Littlefield, 2007)
Mortal Feelings: A Theory of Revulsion and the Intimacy of Agency, Ph.D. thesis
"Contempt and Ordinary Inequality" Racism and Philosophy, eds. Susan Babbitt and Sue Campbell (Ithaca: Cornell University Press, 1999), ch. 6
"Shame and Self-Contempt in The Accidental Asian" Boundaries of Affect: Ethnicity and Emotion, eds. E. Ann Kaplan and Susan Scheckel (Occasional Papers of the Humanities Institute, SUNY Stonybrook, 2007)
"Shame and Self-Revision in Asian American Assimilation" Living Alterities, ed. Emily S. Lee (SUNY Press, forthcoming)