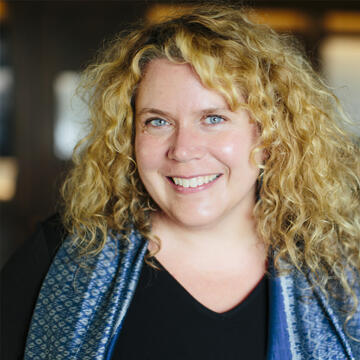 Dana Zartner
Associate Professor, International Studies Department; Adjunct Professor, USF School of Law
Full-Time Faculty
Part-Time Faculty
Biography
Dana Zartner is an Associate Professor in the International Studies Department at the University of San Francisco and is an Adjunct Professor at the School of Law. She received her BA in International Relations from Hamline University, her JD, with a concentration in international law from Boston University, and her Ph.D. in Political Science from UC Davis. Professor Zartner specializes in international and comparative law, with a focus on the intersection of environmental justice and human rights. Her book Courts, Codes, and Custom: Legal Tradition and State Policy Toward International Human Rights and Environmental Law was released by Oxford University Press in 2014, and she has published articles on human rights and environmental topics in International Politics Science Review, International Studies Perspectives, Human Rights Review, and the Colorado Journal of International Environmental Law & Policy Yearbook.
Professor Zartner's current research focuses on the intersection of environmental protections and human rights as a critical point for advocacy and activism. Around the world, activists, lawyers, and judges are using new and creative methods for addressing this environmental issues and, in the process, are working to reframe how we think about the human-nature relationship. Particularly when faced with legislative and executive branches of government reluctant to promote and protect broad-scale environmental policies and address human rights-related impacts, creative legal arguments and forward-thinking courts, drawing on different legal traditions, have become increasingly important as a bulwark against over-development of natural resources, issues of environmental justice, and encroachment on culturally and environmentally significant lands. Professor Zartner is working on a new book that highlights this innovative, multilevel activism around the world. She is also developing research on the importance of Corporate Social Responsibility as a key component of improving environmental protections around the world.
As a Scholar Activist, Professor Zartner has served as an accredited representative at various UN meetings, including the Expert Mechanism on the Rights of Indigenous Peoples in Geneva and the Committee on the Status of Women in New York. She is also currently volunteering with the Amah Mutsun Tribal Band in Northern California as they work to prevent the granting of new permits for sand and gravel mining on lands of cultural and spiritual importance to them, and with the Community Environmental Legal Defense Fund to provide comparative legal analysis on rights of nature efforts.
Research Areas
Development and protection of nature and the environment through law and policy
Corporate Social Responsibility
Innovative and multilevel activism
The relationship between international law and domestic law
The role of culture in the development and understanding of law and politics
Appointments
Board Member, Environmental Studies Faculty Advisory Board
Founder and Board Member, Faculty Advisory Board on Internationalization
Volunteer, Community Environment Legal Defense Fund
Member of the Bar, State of Massachusetts
Education
PhD, Political Science, University of California, Davis
JD, Concentration in International Law, Boston University
BA, International Relations, Hamline University
Selected Publications
Zartner, D. "Focus on the Positive: How do we keep our classes from becoming too depressing?" Journal of Political Science Education, published online on August 2018, forthcoming in print 2019.
Zartner, D. Courts, Codes and Custom: Legal Tradition and State Policy toward International Human Rights and Environmental Law. (2014). Oxford, UK: Oxford University Press.
Zartner, D. "The (Un)common Law: Internalization of International Law and the Diverging Policies of the U.S. and Australia Towards International Human Rights Law." (2013). International Political Science Review, 34(4), 411-426.
Zartner, D. "Knowledge, Skills, and Preparing for the Future: Best Practices to Prepare International Studies Majors for Life after College", International Studies Perspectives, Vol. 19(2), May 2018 [with Molly Melin, Gigi Gokcek, Kathie Carpenter, and Carolyn Shaw].
Zartner, D. "The Culture of Law: Understanding the Influence of Legal Tradition on Transitional Justice in Post-Conflict Societies." (2012). Indiana International & Comparative Law Review, 2(22).
Zartner, D. & Ramos, R. "Human Rights as Reputation Builder: Compliance with the Convention Against Torture." (2011). Human Rights Review, 12(1), 71-92.
Zartner, D. "Can International Law Survive the 21st Century? Yes, with Patience, Persistence, and a Peek at the Past San Diego." (2007). International Law Journal, 8.
Zartner, D. "Thought versus Action: An Historical Analysis of Legal Traditions to Explain French and American Approaches to International Law." (2006). Maine Law Review: Symposium Issue on French and American Perspectives on International Law.
Zartner, D. "Stemming the Flow of Environmental Displacement: Creating a Convention to Protect Persons and Preserve the Environment." (2001). Colorado Journal of International Environmental Law and Policy.