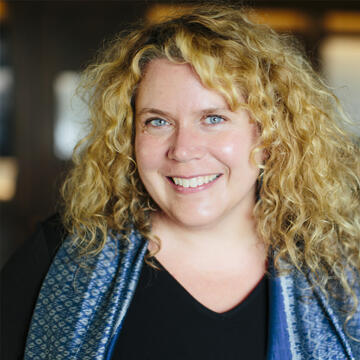 Dana Zartner
Professor, International Studies Department; Adjunct Professor, USF School of Law
Biography
Dana Zartner, JD, PhD is a Full Professor in the International Studies Department and is an Adjunct Professor at the School of Law at the University of San Francisco, where she specializes in international and comparative law, with a focus on the intersection of environmental justice and human rights. Professor Zartner's first book Courts, Codes, and Custom: Legal Tradition and State Policy Toward International Human Rights and Environmental Law was released by Oxford University Press (2014). Her second book Thrive & Survive: Environmental Advocacy and the Rights of Nature is in the final stages of editing. She has also recently published articles on the rights of nature, using international law as a tool for advocacy, and indigenous efforts to stop extractivist industries on sacred lands in the Vermont Journal of Environmental Law, the Santa Clara Journal of International Law, and The Conversation. In addition to her academic work, Professor Zartner has served as an accredited representative at various UN meetings, including the Committee on Women's Rights in New York and the Expert Mechanisms on the Rights of Indigenous Peoples in Geneva. She has also done pro bono work with the One Million Tree campaign in Cambodia and in support of the Amah Mutsun Tribal Band's efforts to protect their traditional lands in Santa Clara County.
Research Areas
Rights of nature and the development of innovative environmental legal advocacy
International law as a tool for activism
Corporate social responsibility
The role of culture and different knowledges in the development and understanding of law and politics
Appointments
Faculty Director, Strategic Planning, College of Arts and Sciences
Chair, Faculty Advisory Board on Internationalization
Co-Chair, Working Group 7 - Global Focus and Responsibility, USF Strategic Plan Working Groups
Director of Faculty Experience and Global Engagement, Honors College
Education
PhD, Political Science, University of California, Davis
JD, Concentration in International Law, Boston University
BA, International Relations, Hamline University
Selected Publications
Zartner, D. "Watching Whanganui and the Lessons of Lake Erie: Effective Realization of Rights of Nature Law," Vermont Journal of Environmental Law (2021).
Zartner, D. "Justice for Juristac: Using International and Comparative Law to Protect Indigenous Lands," Santa Clara Journal of International Law (2020).
Zartner, D. "How giving legal rights to nature could help reduce toxic algae blooms in Lake Erie," The Conversation (2019).
Zartner, D. "Focus on the Positive: How do we keep our classes from becoming too depressing?" Journal of Political Science Education, published online on August 2018, forthcoming in print 2019.
Zartner, D. Courts, Codes and Custom: Legal Tradition and State Policy toward International Human Rights and Environmental Law. (2014). Oxford, UK: Oxford University Press.
Zartner, D. "The (Un)common Law: Internalization of International Law and the Diverging Policies of the U.S. and Australia Towards International Human Rights Law." (2013). International Political Science Review, 34(4), 411-426.
Zartner, D. "Knowledge, Skills, and Preparing for the Future: Best Practices to Prepare International Studies Majors for Life after College", International Studies Perspectives, Vol. 19(2), May 2018 [with Molly Melin, Gigi Gokcek, Kathie Carpenter, and Carolyn Shaw].
Zartner, D. "The Culture of Law: Understanding the Influence of Legal Tradition on Transitional Justice in Post-Conflict Societies." (2012). Indiana International & Comparative Law Review, 2(22).
Zartner, D. & Ramos, R. "Human Rights as Reputation Builder: Compliance with the Convention Against Torture." (2011). Human Rights Review, 12(1), 71-92.
Zartner, D. "Can International Law Survive the 21st Century? Yes, with Patience, Persistence, and a Peek at the Past San Diego." (2007). International Law Journal, 8.
Zartner, D. "Thought versus Action: An Historical Analysis of Legal Traditions to Explain French and American Approaches to International Law." (2006). Maine Law Review: Symposium Issue on French and American Perspectives on International Law.
Zartner, D. "Stemming the Flow of Environmental Displacement: Creating a Convention to Protect Persons and Preserve the Environment." (2001). Colorado Journal of International Environmental Law and Policy.