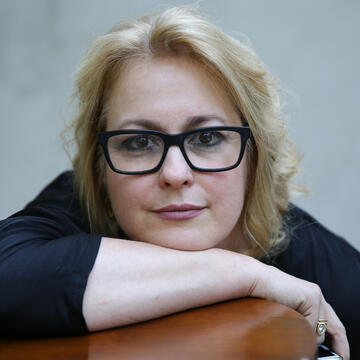 Dalit Gvirtsman
Adjunct Professor
Biography
Dalit Gvirtsman was born and raised in Israel, where she studied at Tel Aviv University and received her BA in general and interdisciplinary studies in the faculty of humanities. She has been an educator and a Hebrew language instructor in the Bay Area for the past 20 years, and developed curriculum for advanced Hebrew learners at Jewish Day Schools grades K-8, as well as for high school students and adult learners.
Dalit has been teaching in the Hebrew San Francisco Ulpan at USF since 2016. Her primary interests besides promoting and implementing Hebrew programs are content writing, group facilitating, and leading Hebrew cooking classes at numerous venues.
Dalit is currently getting her Masters Degree in Cultural Studies at The Open University of Israel.
Expertise
Hebrew instruction
Hebrew cooking classes
Develop Hebrew curriculum
Content writing
Group facilitating
Education
MA candidate in Cultural Studies at The Open University of Israel
Tel Aviv University, BA in General and Interdisciplinary Studies, 1993
Prior Experience
Hebrew Instructor, Hebrew San Francisco Ulpan program, University of San Francisco