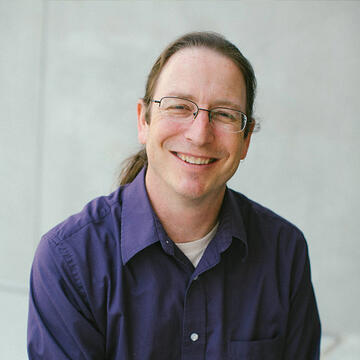 Christopher Brooks
Professor
Department Chair
Full-Time Faculty
Harney Science Center 406
Biography
Christopher Brooks is a professor in the Department of Computer Science at USF, with a joint appointment in the Department of Engineering. He joined USF in 2002 after completing a PhD in computer science at the University of Michigan. He also holds an MS in computer science from San Francisco State University, and a BA and JBA in English and journalism, respectively, from the University of Wisconsin.
From 2010-2019, Professor Brooks served as associate dean of the College of Arts and Sciences at USF. In this role, he led a variety of initiatives, including the construction of the Lo Schiavo Center for Science and Innovation and the development of engineering at USF.
Professor Brooks' research examines the ways in which human and computational agents learn in shared environments, particularly when learning is difficult or costly. He also develops new techniques for effective teaching of computer science and AI, and is deeply invested in addressing issues at the nexus of social justice and computing.
Expertise
Artificial Intelligence
Machine Learning
Multiagent Systems
Computing and Social Justice
Research Areas
Artificial Intelligence
Machine Learning
Multiagent Systems
Computing and Social Justice
Appointments
Associate Dean for Academic Operations, 2014-2019
Associate Dean for Sciences, 2010-2014
Department Chair, 2009-2010
Education
University of Michigan, Ph.D., Computer Science and Engineering, 2002
San Francisco State University, M.S.. Computer Science, 1997
University of Wisconsin, B.A./J.B.A., English and Journalism, 1991