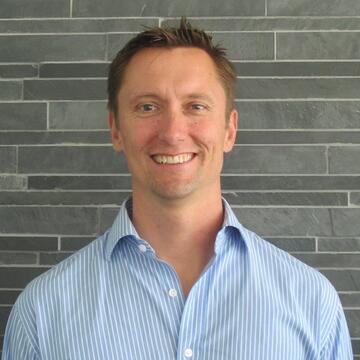 Christian Thompson
Associate Professor
Harney Science Center 116
Biography
Christian J. Thompson, PhD is an associate professor in the Department of Kinesiology, a research affiliate at UCSF Medical Center, and the owner of Thompson Fitness Solutions, LLC. Professor Thompson has published scientific publications on exercise programming for older adults in peer-reviewed journals such as Medicine and Science in Sports and Exercise, Journal of Aging and Physical Activity, and Journal of Applied Research.
Professor Thompson is engaged in numerous research and community projects investigating the effects of exercise programming on the physical function of older adults. He is heavily involved in professional service as well. He has served the American College of Sports Medicine as co-chair of their Interest Group on Aging and as a member of the Health and Fitness Summit Planning Committee. He currently is an associate editor for both the Translational Journal of the American College of Sports Medicine and the ACSM Health Fitness Journal.
He is a featured author on older adult exercise for the PTA Global certification program and developed educational content for IDEA, the Functional Aging Institute, Medical Fitness Network, and the National Academy of Sports Medicine. He serves as an advisor and consultant to industry groups and has appeared in various lay publications.
Research Areas
Older adult exercise program design
Exercise for prevention of falls
Effect of exercise training on cognitive function
Education
University of Kansas, PhD in Exercise Science, 2001
University of Oklahoma, MS in Health and Sport Science, 1997
Cornell University, BS in Atmospheric Science, 1993
Awards & Distinctions
2009 Outstanding Young Researcher Award, Council of Aging and Adult Development