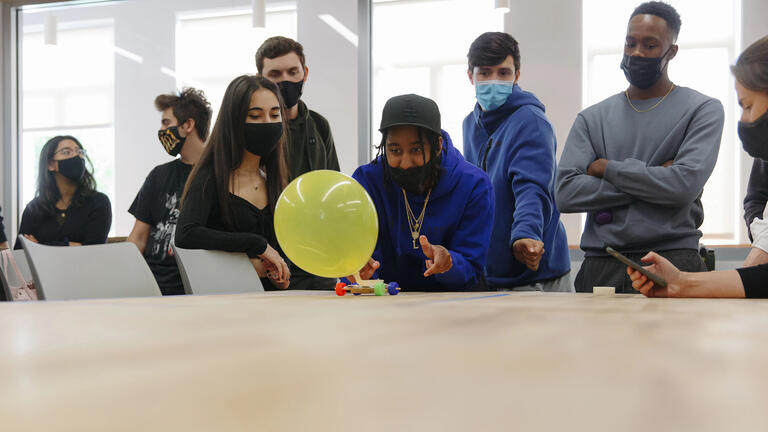 Engineering, BS
Innovation Hive
Engineering at USF isn't just an academic program. We have a brand new space in which to imagine and build real-world solutions. The Innovation Hive is the physical and conceptual center of engineering at USF, featuring multiple spaces that are accessible to the entire USF community.
These spaces include:
A light fabrication and maker space for prototyping and light work with 3D printers, sewing machines, light wood, textiles and composite work, and small power tools to allow you to quickly create and iterate on solutions
A heavy fabrication and trial space for woodworking, milling, and testing new ideas, featuring larger power tools like table saws, drill presses, and more
An ideation space for brainstorming that features work tables, Legos, whiteboards, big paper, and small hand tools to encourage you to dream up multiple and varied solutions to any problem
Each of these areas functions as a learning center as well as a work space, and accommodates computer work as much as physical creation. Most importantly, the entire Innovation Hive promotes cross-campus participation by welcoming and training any student, faculty, or staff member who wishes to use the equipment or collaborate on a project, and by hosting many interdisciplinary activities.