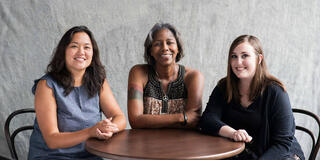 Our Crisis Communication professional certificate explores urgent issues of strategic communication in light of pandemic crises, including communication planning, organizational communication, and crisis response, as well as foundations of ethics and connections with broader communication planning strategies.
You will learn not only about crisis communication assessments, tactics, strategies and practices, but developing and revising a crisis communication plan for their organizations.
Learning Outcomes
Understand what constitutes a crisis for an organization within a context that includes strategic communication planning.
Develop a demonstrated understanding in how crises shape, constrain, and impact our communication experiences.
Analyze new scenarios and potential problems to try to identify and mitigate potential risks.
Have a toolkit of strategic and crisis-related communication techniques and practices to implement in their workplaces.
Prerequisites
There are no required prerequisites, although first-hand experience of working in the communication industry as well as familiarity with current events will be helpful.
Details
Dates: April 7 - May 12
Schedule: Thursdays, 6 - 8 pm
Location: Online
Instructor: Barbara French
Continuing Education Units: 1
Cost: $995
Meet Your Instructor
Barbara French has spent her professional life in communications, including journalism, public relations and public affairs. Most recently, she was a vice chancellor at the University of California, San Francisco, overseeing communications and government and community relations. She previously owned her own public affairs firm in San Francisco, serving nonprofit, public and for-profit clients.
Professional Communication, MA
101 Howard Street
San Francisco, CA 94105