ArcGIS Pro Part 2: Intermediate: Applications for Raster and Remote Sensing Data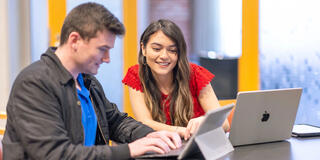 Learn to use intermediate tools and workflows in ArcGIS Pro. Develop a basic understanding of remote sensing properties as well as technologies and analysis capabilities. We'll explore:
An overview of the spatial analyst and image analyst toolboxes
Processing and analysis of remote sensing data with the image analysis toolbox
Sources and access to remote sensing data including satellite and aerial images
Raster visualization techniques
LiDAR data basics
Learning Outcomes
You will work with unique datasets such as thermal land surface temperature and urban morphology. By completing this workshop, you will be able to:
Perform intermediate workflows including creating interpolated surfaces from vector data.
Create your own vector data.
Perform image analysis such as generating NDVI to map vegetation characteristics.
Perform land use classification and detect land cover change in both rural and urban environments.
Analyze city microclimate environments by mapping shade.
Lesson Plan
Basics of raster data
Interpolation of point data to create raster data surfaces
Manipulation of raster data and the dichotomy between vector and raster
Band combinations and visualization techniques in ArcGIS Pro

Map, algebra, and raster calculator
NDVI, albedo, and land surface temperature
Unsupervised and supervised classification
Change detection

Derive digital elevation, digital surface model, and canopy height models
Model shadows from built form and trees in a California urban area
Software
You may bring your own laptop or use the computers in the University of San Francisco's Geospatial Analysis Lab. A temporary ArcGIS Pro license will be provided to all registered students.
Details
Location: In person
Instructor: Jake Dialesandro
Continuing Education Units: 1
Cost: $375 | $338 for early bird | $225 for BayGeo members
Dates & Schedule

| Date | Time | Location |
| --- | --- | --- |
| Wednesday, November 29 | 6-9 p.m. | Class meets in person at the University of San Francisco |
| Wednesday, December 6 | 6-9 p.m. | Class meets in person at the University of San Francisco |
| Wednesday, December 13 | 6-9 p.m. | Class meets in person at the University of San Francisco |
Your Instructor
Jake Dialesandro is a Lecturer of Remote Sensing, GIS, and Environmental Statistics in Santa Clara University's Environmental Studies Department. Prior to SCU, Jake was a postdoctoral research fellow using remote sensing and geospatial data to solve urban climate and environmental justice issues at the University of California Los Angeles Luskin Center for Innovation. He recently graduated with a Ph.D. in geography from UC Davis with a focus on urban climatology and remote sensing.
Before joining the Geography Graduate Group at UC Davis, Jake was a geospatial research analyst for two years with the USDA Southwest Climate Hub in Las Cruces, New Mexico at the Jornada LTER Research site where he studied climate change impacts in agriculture and snowpack in the southwestern U.S.
Jake also served five terms with NASA DEVELOP as an assistant center lead and project lead at the Tempe, Arizona and Pocatello, Idaho nodes. He holds a Masters of Applied Geography degree from New Mexico State University and a Bachelor's degree in GIS from Kent State University.
---
Image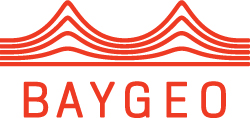 The University of San Francisco Geospatial Analysis Lab and BayGeo's GIS Education Center, a geospatial non-profit organization in the San Francisco Bay Area, have designed a geospatial certificate program to offer a skill-based curriculum that addresses the industry's latest technologies.
Whether you're a professional seeking to enhance your GIS expertise or a beginner eager to explore the field, you'll gain hands-on experience and invaluable insights to stay ahead in the dynamic geospatial landscape.