BayGeo's Introduction to QGIS
QGIS Part 1: Quick Start Introduction to Open-Source GIS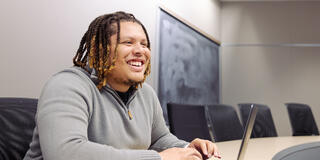 Analyze data and discover your inner cartographer by creating maps to communicate your results.
Whether you are new to GIS, or have experience with other GIS software and would like to transfer those skills to a non-proprietary platform, this workshop is a great place to start. The workshop will include interactive activities to guide you through essential GIS skills.
What is QGIS?
QGIS is a free, open-source software that can analyze, edit, and visualize geospatial data. This powerful software is comparable in functionality to Esri's ArcGIS, but can run on any operating system.
By completing this workshop you will be able to use QGIS to tinker with spatial data, perform analysis to answer interesting questions, and create maps.
Details
Location: Online and in person (see table below)
Instructor: Cam Denney
Continuing Education Units: 1
Cost: $375 | $338 for early bird | $225 for BayGeo members
Dates & Schedule

| Date | Time | Location |
| --- | --- | --- |
| Monday, October 30 | 6-9 p.m. | Class meets in person at the University of San Francisco |
| Monday, November 6 | 6-9 p.m. | Class meets on Zoom |
| Monday, November 13 | 6-9 p.m. | Class meets on Zoom |
Your Instructor
Cam Denney is an unabashed map nerd, cartographer, and GIS professional. He is also an enthusiastic teacher, having taught courses in GIS, outdoor education, high school math, and ESL. Cam currently works as a GIS consultant for the World Health Organization. He previously worked as a Research Analyst at the Alameda County Community Food Bank, and on the Spatial Computing Team at Facebook.
Prior to that, he completed a Masters in Geography from UC Davis and an Engineering degree from the University of Illinois.
Cam lives in Alameda, and can often be found shopping at his favorite grocery store located at: 37.8133886, -122.2682824
---
Image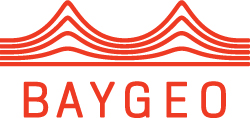 The University of San Francisco Geospatial Analysis Lab and BayGeo's GIS Education Center, a geospatial non-profit organization in the San Francisco Bay Area, have designed a geospatial certificate program to offer a skill-based curriculum that addresses the industry's latest technologies.
Whether you're a professional seeking to enhance your GIS expertise or a beginner eager to explore the field, you'll gain hands-on experience and invaluable insights to stay ahead in the dynamic geospatial landscape.