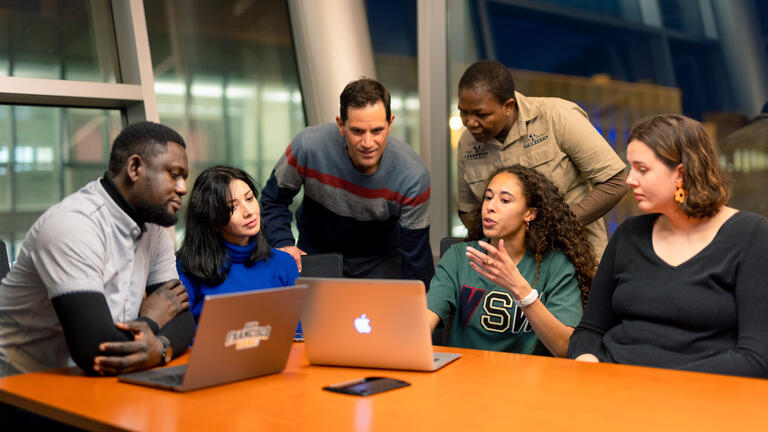 MS in Energy Systems Management
Complete for a $55 application fee waiver, and learn more about your Master's program.
Become a leader in the fast-moving clean energy and decarbonization field. Learn the science, economics, finance, and policy driving the move toward climate-friendly technologies.
What makes our program unique?
Evening Classes Close to BART - Small classes with a schedule designed for working professionals.
Curriculum Designed By Industry Experts - Get a systems-level understanding of decarbonization from leading researchers and practicing experts.
Alumni Network - Our alumni are leaders in decarbonization policymaking at regulatory agencies revolutionizing the energy sector.
Career Opportunities — Meet corporate recruiters and attend industry events.