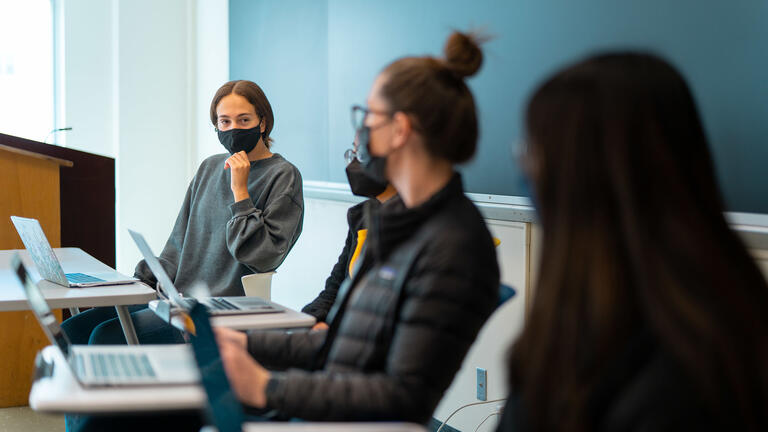 Doctor of Nursing Practice - Psychiatric Mental Health Nurse Practitioner (PMHNP-DNP)
The Psychiatric Mental Health Nurse Practitioner (PMHNP) program prepares registered nurses with a baccalaureate or master's degree as Advanced Registered Nurse Practitioners in the PMHNP role.
Equipped for the Future
Focus on the diagnosis and management of psychiatric conditions including the provision of psychotherapy and psychotropic medication management.
Complete a doctorate degree in four to five years. Certificates program also available to meet the needs of doctorally-prepared nurses interested in practicing in the Nurse Practitioner role.
Flexible courses in a hybrid online and in-person format.
Dynamic faculty with extensive clinical experience lead our students through the coursework and working components of the program.
Clinical/practicum hours. Students complete approximately 1,000–1,200 clinical hours throughout the program.
My USF education has changed the way I think and approach my work and patients, as well as my life"
Balraj Bajwa DNP '21