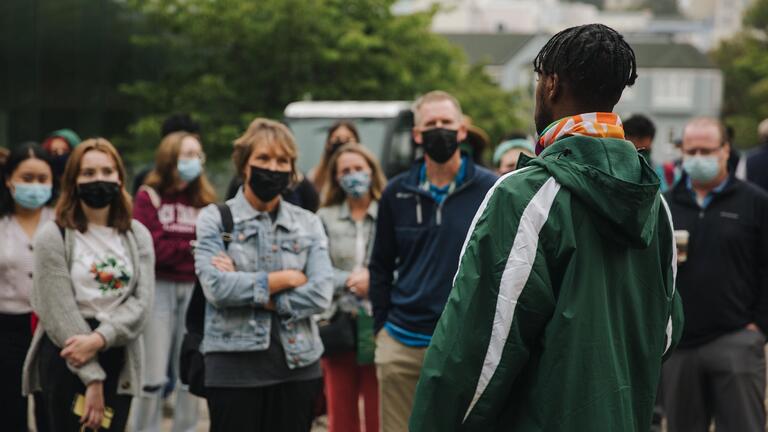 STUDENT HOUSING
Move-in Day
Living on campus amid distinct personalities and unique backgrounds is a hallmark of the university experience.
It's where new adventures are shared, lifelong relationships are formed, and big ideas are born. The Office of Student Housing opens their doors to over 2,000 USF students every year, providing an active, safe, and comfortable environment in the center of San Francisco.
Welcome Back

, for the First Time
USF welcomed its newest residents to the new Lone Mountain East Residence Halls on August 14. After more than two years of construction, including setbacks caused by the COVID-19 pandemic, the halls were finally bustling with students arriving to the Hilltop for the first time.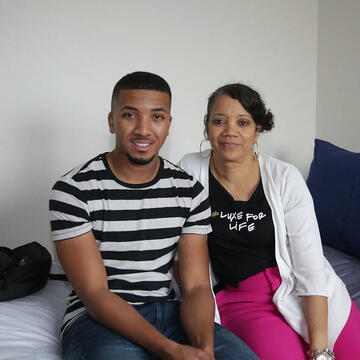 New Lone Mountain Dining Hall Serves
Food With a View
"I love the vegan kale Caesar salad," said Sofia Chavez, a third-year international studies major.
 "I'm obsessed with the view," said Norman Feng, a third-year nursing student.
 "It's like opening a restaurant — everything is brand new and there is so much room to try things out," said Paul Arenstam, senior executive chef for Bon Appétit, the food vendor on campus.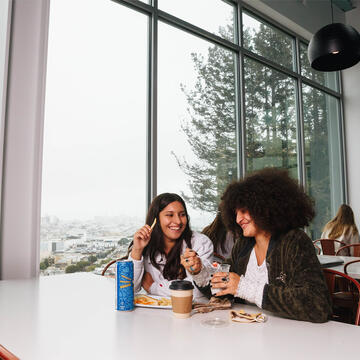 Students at the University of San Francisco move in to their dorm rooms. Parents and classmates help carry the load.
Living on Campus, from Comfortable Lounges to Cozy Dorm Rooms, See What It's Like to Call Campus Home.
Office of Student Housing
UC 5th Floor
2130 Fulton St.
San Francisco, CA 94117
Hours
Mon. - Fri.
8:30 a.m - 5 p.m.