InterMedia: 16th Thacher Art + Architecture Annual
Image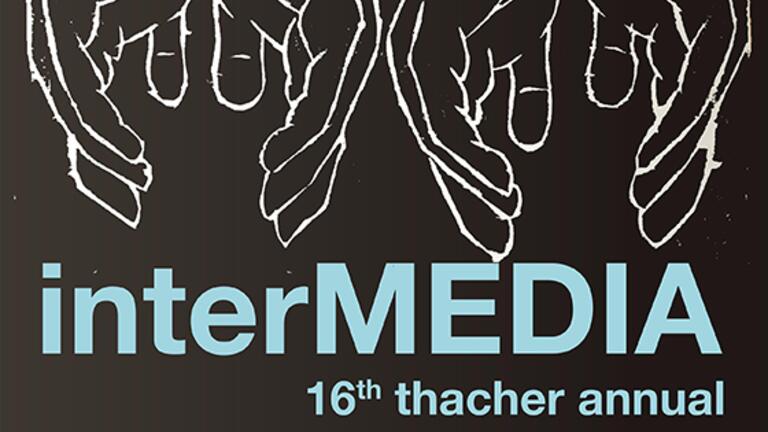 May 8-June 28, 2015
Featuring junior and senior majors and minors from USF's Department of Art + Architecture and juried by Rhiannon MacFadyen, Natalie Nakai, Ron Saunders and Eileen Tumlin.
---
Artists Include
Toni Araya
Catherine Bagg
Han Bai
Julia Ballenger
Meghan Beauchamp
Alex Burns
Arden Chan
Aurora Charouhas
Xialou Chen
Alison Cunningham
Elijah D'Arcy
Andy Davies
Dorian Davies
Camille Esposito
Lyndsie Fox
Alizia González
Timothy Hart
Hazirah Hasnan
Samuel Hinckley
Dylan Hindenlang
Yujun Jiang
Mary Kershisnik
SeulJi Ki
Suzanne Kincaid
Chloe Kwiatkowski
Colin Lacey
Olivia LaFarge
Jialin Li
Dominic Lizama
Jessilyn Lizama
Monica Malekdavoud
Ashley Anne Mallari
Katerina Matheos
Cara Matthew
William Mazzei
Maia McCarthy
Reid McConnell-Johnson
Domino Murphy
Shannon Olsen
Linda Ousley
Siyu Pan
Sylvan Peter
Almundena Phillips
Ryan Popper
Dillon Rawlings
Zachary Rowe
Nico Samaras
Kayla Schelling
Sophie Schwabacher
Jesse Simmons
Taylor Smalls
Maria Solitaria
Laura Stevenson
Meng Su
Mat Thornton
Francesca Tobin
Monica Torres
Nicole Wianecki
Yifan Wu
Hanxi Xie
Kalia Muhamad Yazid
Interwoven: Indigenous Contemporary
Image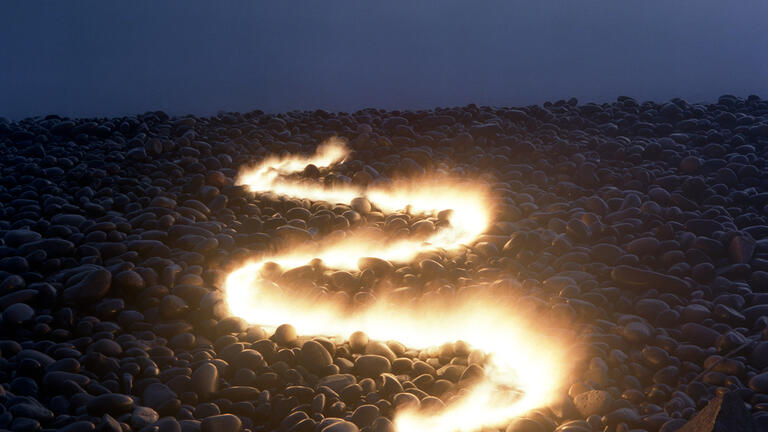 November 16, 2015 — February 14, 2016
The Thacher Gallery is proud to present this survey of Native American artists whose work challenges pre-conceived ideas about Indigenous identity in California. Fifteen artists, from three generations and representing more than 20 Native cultures, contextualize Indian culture within the framework of contemporary art.
---
Artists
Dugan Aguilar
Linda Aguilar
Erick Andino
Gerald Clarke, Jr.
Spencer Keeton Cunningham
Katie Dorame
Mercedes Dorame
Jaque Fragua
L. Frank
Avanna Lawson
James Luna
Geri Montano
Rye Purvis
Lewis deSoto
Hulleah Tsinhnahijinnie
Explore More
Interwoven: Native California Basketry Arts from the Missions Forward
Image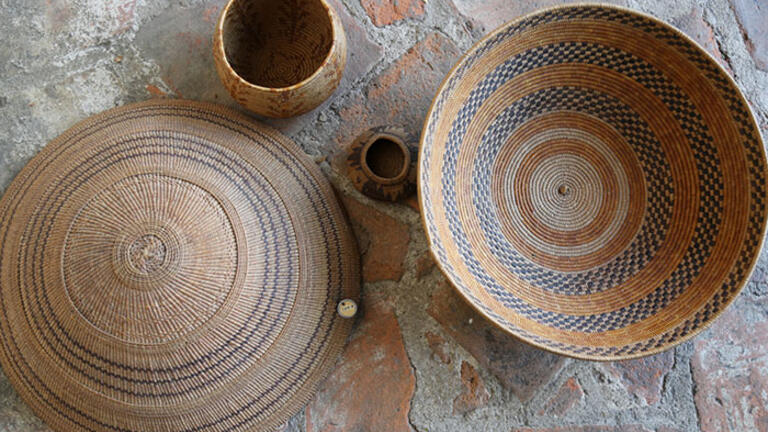 August 24 – November 1, 2015
Drawn primarily from mission collections, Interwoven presents over 50 baskets created by Native American Californians, including the world-renowned Chumash and Pomo weavers. With a focus on baskets made during the Mission era (1769-1830s) to the early 20th century, Interwoven includes functional baskets such as parching trays and cradleboards as well as baskets made exclusively for trade with Europeans, all demonstrating exemplary basketry arts.
This remarkable collection represents numerous tribal traditions and reveals the complex artistic sensibilities, inventiveness and ingenuity of Native weavers working with natural materials. Baskets tell a remarkable story of cultural continuity and survival despite conquest, environmental interruptions, suppressive policies and huge population loss. The weavers' knowledge of the environment and their exemplary artistry have been passed from generation to generation despite these historic and cultural intrusions.
While the original creations served a vast variety of utilitarian and religious purposes, adaptation over time has included new uses and recognition of Native American weavers as artists whose works are highly sought by collectors. After a decline in production during the 19th and 20th centuries, current basket weavers have revived the art form by pursuing both traditional and innovative basketry arts. These artworks are a testament to the weavers' strong tie to the land and ingenious and artistic uses of the environment to build a lasting and valuable cultural legacy.
— CURATOR KRISTINA FOSS (MUSKOGEE),PROFESSOR OF NATIVE AMERICAN STUDIES,
SANTA BARBARA CITY COLLEGE

PHOTO CREDIT: RUBEN G. MENDOZA
Image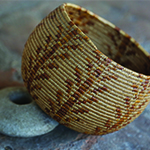 Image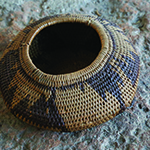 Image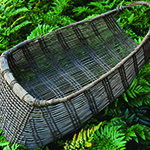 Image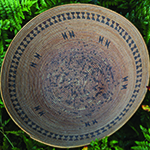 Just Passing Through: Sculptures and Installations
February 23 – December 11, 2015
Llewelynn Fletcher, Sasha Petrenko, Austin Thomas, May Wilson
Just Passing Through: Sculptures and Installations features new and recent large-scale works by Bay Area artists Llewelynn Fletcher, Sasha Petrenko, and May Wilson and a collaboration between New York artist Austin Thomas, Sasha Petrenko, and USF art students. Each artwork is accompanied by a set of instructions provided by the artist.
The installations reveal the diverse realms the artists explore when contemplating space—nature, power, social interaction and symbolism. The artist-created instructions invite viewers to interact with and inhabit their sculptures in order to discover how we, as individuals and groups, simultaneously fill, shape, pass through, and even become a part of our environment.
Excerpts from the Artists' Statements
Llewelynn Fletcher: My recent work addresses questions of personal empowerment and the possibilities of transformation, while employing forms familiar to our everyday lives such as clothing, costume, and furniture. Both Standing Sound Costume: Lion and Transformation Mask: Hawk include a physical invitation to the audience to come within the inhabitable space of the pieces, with the intention of offering a direct, body-based experience. What happens when we physically inhabit this form and these materials over time? Can a particular alchemy of form and material encourage listening and even transformation? These sculptures ask the audience to slow down and explore these questions for themselves.
Sasha Petrenko: What began in 2011 as a project about developing deeper interspecies relationships, The New Urban Naturalists has expanded in scope to include the whole Ecosystem, of which we are but a part. I am interested in exploring Human + Nature relationships, our connection and alienation to the thing that sustains us. I attempt to create structures, instructions and performances that explore models for deepening potential lived experience. I am making models for an audience to experience and evaluate. Inspired by the California redwood, spruce, cedar and conifers in general, Pinophyta will borrow the form and structure of a pinecone, resembling also primitive huts and shelters, calling attention to the immense ecological value of trees in our ecosystem. Pinophyta illustrates in its structure how individual cells form a larger structure and in its form is a reflection on the conifer, the tree that built the city, supports vast communities of creatures in life and in death.
Austin Thomas: I strive to make, often collaboratively, Pocket Utopias, or delicate constructions that promote or encourage community building. On a daily basis, I draw in sketchbooks while having coffee with friends and have hundreds of pages that contain the date and of topics of conversation. Immersed in conversation my hand never stops moving, I doodle incessantly. I have built funky benches and decks out of wood that have been placed in museums for visitors to hang out on. I design and then have fabricated simple steel pagodas to be placed on city sidewalks. Through the use of photography and collage, I propose other possible places that could ideally facilitate community or just a place to perch and think for a moment. I also run an art center called Pocket Utopia, where lectures are held, beer is brewed and where other artists make and hang their work. I write about art and maintain a blog titled Drawing on the Utopic. I work modestly and believe everyone is an artist.
Hiraeth: the 3.9 Collective searches for home
March 9 – April 21, 2015
The Welsh word Hiraeth roughly translates to "homesick": a longing for a far-off home—one that may not even exist, now changed by time or idealized memory. This word resonates with 3.9 Art Collective, a group dedicated to exploring black arts in diaspora and the exodus of African Americans from San Francisco over the last couple decades. Hiraeth is found in layers for black American artists: the lack of ancestral history through slavery, the loss of cultural identity through pop-culture appropriation, the expulsion of black communities through gentrification (such as what happened in the Fillmore before and is beginning in Bayview/Hunter's Point now), even to the loss of space to create work due to rapidly rising studio rents in the city.
For this exhibition at USF, ten artists from 3.9 Collective explore the concept of Hiraeth, the exodus of African Americans from San Francisco, and its lasting effects on art, community, and perceptions of home. Curated by 3.9 member Rhiannon Evans MacFadyen, the works presented span photography to installation to social practice and represent the wide range of artists in the collective. The variety of interpretations of home—from historic to current, from literal to metaphorical—signify the complexity of how we identify and define home.
Artists
Nancy Cato
Rodney Ewing
Mark Harris
Kevin B. Jones
Rhiannon MacFadyen
Ramekon O'Arwisters
William Rhodes
Tim Roseborough
Michael Ross
Ron Moultrie Saunders
Reformations: Dürer & the New Age of Print
January 26 – February 22, 2015
Reformations: Dürer & the New Age of Print introduces the earliest moments of print and printed book culture in Europe. Featuring over 70 woodcuts and engravings by the German-born, Renaissance printmaker, Albrecht Dürer (1472-1528), and over 40 printed books published between c. 1465-1525, Reformations highlights how the innovative uses of new print technology in and around Dürer's circle reflected creative and social change at the cusp of a transformative period of Western history.
Presenting works from the University's Donohue Rare Book Room permanent collection, the exhibition was curated by USF's MA in Museum Studies Curatorial Practicum class led by Professor Kate Lusheck.
View the exhibition highlights
Dobles Vidas: Folk Art from the Mexican Museum
Image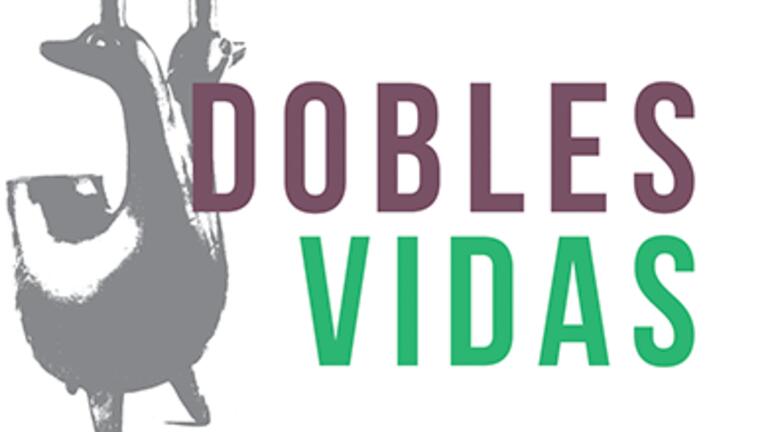 August 18 – December 12, 2014
Dobles Vidas: Folk Art from The Mexican Museum presents over 60 works that explore the people, places and traditions of Mexico. From popular festival wear to domestic items to fantastical creatures, these colorful and compelling works provide a glimpse into the rich and diverse world of Mexican folk art and its customs.
Dobles Vidas is the second collaboration between The Mexican Museum and the University of San Francisco's Thacher Gallery and M.A. in Museum Studies Program. Drawn from The Mexican Museum's extensive collection of over 7,000 pieces of folk art, the exhibit highlights works from the Nelson A. Rockefeller Collection. The curatorial team includes Marlena Cannon (The Mexican Museum), Emily Breault, Merrill Amos (MA '14), Leah Belcher (MA '14) and Glori Simmons.
Programming is co-sponsored by USF's Center for Latino Studies in the Americas (CELASA), the Department of Art + Architecture, and the Intercultural Center among others.