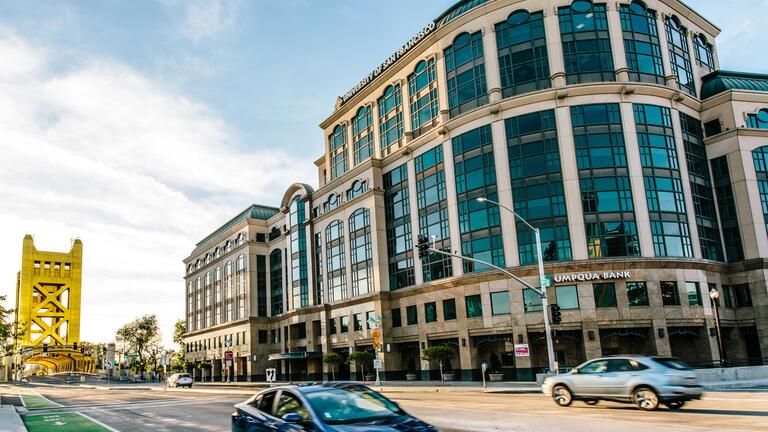 Public Health, MPH in Health Policy Leadership, Sacramento Location
Image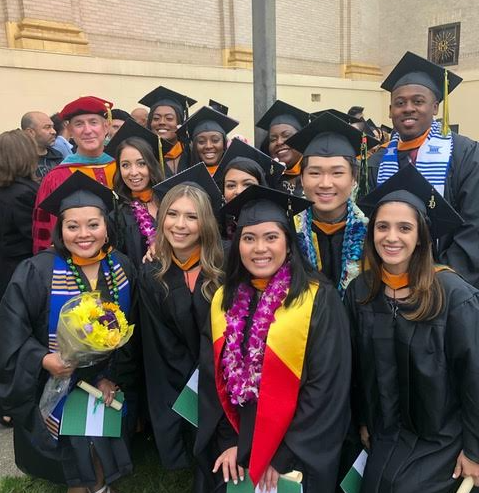 Drawing expertise from the School of Nursing and Health Professions and the School of Management, our MPH in Health Policy Leadership program delivers an interprofessional-clinical concentration designed for tomorrow's health leaders. Located in California's state capitol, our classrooms extend well beyond campus borders and into a city famous for its forward-thinking approach to public health advocacy and community outreach.
Offered each year in the Fall semester
Delivery: One evening per week, alternating in-class and online, year-round for two years
CEPH Accredited
Meaningful real-world practice through the Applied Practice Experience (APEX)
Classroom guest speakers from fields within public health
Courses and Degree Requirements
My path into the MPH program was not a linear one; however I am grateful that I am finally here. There is no other program or profession where I feel more at home and meant to be. The MPH program has provided me the tools to create change through an upstream approach and has supported my growth as a student and a professional."
Pristina Zhang MPH, Health Policy Leadership (Sacramento)
Application Information
Applications are accepted for Fall admission only. Please contact us if you have any questions.

Fall Early Consideration Deadline: January 15th
Fall Regular Deadline: applications accepted on a rolling basis

 

All application materials should be uploaded through the online application form. The School of Nursing & Health Professions Office of Graduate Admissions does not accept mailed materials. Applicants can check their application status online or by contacting the School of Nursing & Health Professions Office of Graduate Admissions at sonhpadmissions@usfca.edu. The following requirements are considered in the review of applications:

Complete the online application and pay fee
Completion of a bachelor's degree (in any field) from a regionally accredited institution
No GRE required
Unofficial transcripts from all colleges/universities attended. Official or unofficial transcripts should be uploaded through the online application form. Transcripts must reflect the name of the institution attended, degree earned, grades earned, and GPA. Applicants should ensure that all transcripts are readable once uploaded. Submission of official transcripts is ONLY required for all admitted students who decide to enroll. For non-U.S. transcripts, applicants please submit translated transcripts.
Grade point average of 3.0 or higher
Personal statement of interest and goals (2 to 3 pages)
Two letters of recommendation. Applicants are required to submit letters of recommendation from individuals who can attest to their competence and ability to be successful at a graduate level of study. In the online form, enter the names and email addresses for recommenders. They will receive an email from USF with instructions to upload their letter. Please note that letters of recommendation must be on letterhead and signed by the recommender.
Professional résumé. We are interested in the progression and mix of responsibilities in your work and volunteer experience and your skills. Experience should be for college and beyond (no high school).
No course prerequisites to the program. However, competency in precalculus math and the basic biological and social (psychology, anthropology, sociology, economics) sciences is helpful.
Fluency in a second language is helpful, but not required.
For international students only: For those students seeking an F1 visa, USF is not able to issue an I-20 to a prospective student before they have met all criteria for full-admission. International students are required to submit the following: Copy of passport, TOEFL, IETLS, or PTE English language proficiency exam (please refer to the International Graduate Student page for test score requirements and additional information), and Certificate of Finances
Tuition & Scholarships
A graduate education is a significant investment in your future. The School of Nursing and Health Professions (SONHP) is proud to offer a variety of ways to assist in funding your education.
Please note that tuition rates and fees are subject to change and more information can be found about tuition and graduate student fees on the university tuition and fees schedule. In addition to tuition, there are fees for graduate students, including mandatory health insurance and Associate Graduate Students of USF (AGSUSF) annually.

Merit-Based Scholarships

This scholarship provides an award for students in SONHP graduate programs who demonstrate outstanding experience or potential in the following areas: academics, commitment to social justice and community service, and leadership. Scholarships can range from $2000-$4000.

Merit-based financial aid awards can be used for tuition only.*

Yellow Ribbon Program

The Yellow Ribbon GI Education Enhancement Program (Yellow Ribbon Program) is a provision of the Post-9/11 (Chapter 33) that allows veterans to attend private schools and graduate programs costing more than the state tuition cap. The Yellow Ribbon program will cover all SONHP graduate programs. Awards will be made on a first come, first-served basis.

International Student Aid

International students are eligible for the Health Professions International Student Scholarship. Awarded funds can range from $2,000-$5,000.

Social Justice Scholarship

The Social Justice Scholarship is awarded to a limited number of outstanding MPH program applicants committed to public health as social justice and the ethical goal of protecting the health of the public. This one-time award will be applied towards the student's first-year tuition. All MPH applicants to the Sacramento Campus are considered during the admission decision process.

U.S. Citizens and U.S. Permanent Residents are eligible for a Federal Stafford Loan of $20,500 for each year of graduate studies. In addition, the Federal Grad PLUS Loan program covers remaining tuition and living expenses. Start your FAFSA application now.