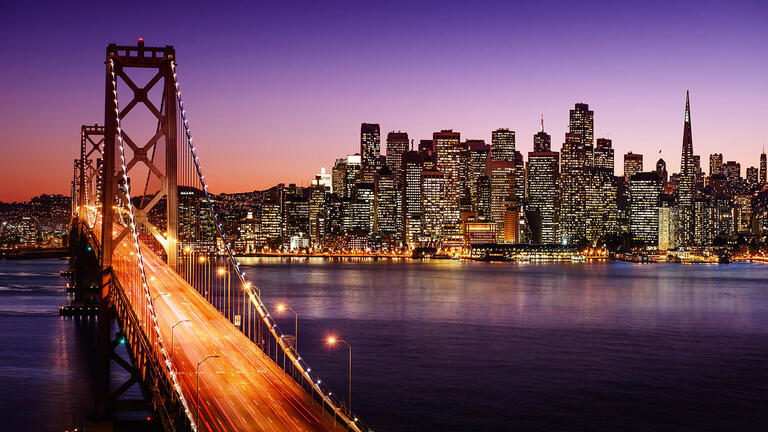 MASAGUNG GRADUATE SCHOOL OF MANAGEMENT
MBA Programs
Complete for a $55 application fee waiver, and learn more about your Master's program!
The MBA experience primes you to take on the world — from the center of innovation. Welcome to our neighborhood.
You'll advance your career in business with hands-on learning just steps from some of the world's most groundbreaking companies, organizations, and institutions. Whether it's Google, the Federal Reserve, Salesforce, Kiva.org, Cisco, Lyft, or Amazon, our neighbors are a vital component of the School of Management's downtown San Francisco classroom.
Find Your Program
 
Full-Time & with STEM
Part-Time
Executive
Duration
20 months
48 credits / 52 STEM
2-5 years
48 credits
20 months
44 credits
Class Meeting Times
Year 1: Weekdays
Year 2: Evenings
Weekday Evenings
Once per month Thurs/Fri/Sat
Work Experience
Average 4.5 years
80%: 2-10 years
Average 5 years
80%: 3-12 years
Average 14 years
80%: 9-20 years
Experiential Learning
Three client projects; summer internship
Two client projects
Global Business Practicum
Concentrations
Full-Time and Part-time MBA offers concentrations in business analytics, entrepreneurship, finance, and marketing.
Executive MBA offers the lockstep program with electives in spring semesters.
Global Learning Opportunities
Students have studied in various places, including London, Barcelona, Dubai, Shanghai, Santiago, and other locations.
Contact Us
School of Management Graduate Admission
Downtown Campus
101 Howard Street, Suite 500
San Francisco, CA 94105

management@usfca.edu
(415) 422-2221
Image